ABOUT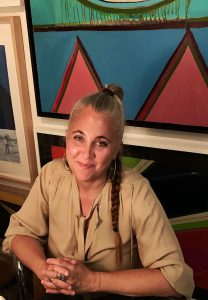 I have spent over 20 years working in digital design. Two decades of interfacing with screens has provided me with a unique vantage point to observe the way communication is changing and insight as to what these changes represent particularly around how the arts can use digital technology for cultural transformation. 
My research focus has been looking at how we construct – or deconstruct – national narratives in a digital era as well as how we develop communities around shared values in cyberspace. My design focus has centred around the production of robust digital archives, mainly for contemporary Indigenous artists. Curatorially, I am interested in how new technologies offer an opportunity to virtually stand in another's shoes and see the world through another's eyes. 
At its foundation, my work has been the construction of digital architectures that provide alternative engagement and educational spaces to experience a different story.
My clients and collaborators are my community and more importantly friends and chosen kin. We have knit together a tight circle of creatives. My aim, as a designer, is to weave together the best expression of who they are and what they do.  
Have a look!


Also, check out Mixed Bag Mag an online magazine covering contemporary culture in Canada and design.data.culture.code a thought stream about the digital human.
IMAGE CREDIT: Barry Ace (www.barryacearts.com)