SAVE THE DATE: Inuk Media Artist Glenn Gear vernissage at L'Imagier in Aylmer, Quebec
The video work explores systems of exchange, memory, and the resurgence of indigenous culture through Indigenous futurism, mixing Indigenous traditions and futuristic aesthetics.
This coming Saturday, November 27 from 6 – 10 pm L'Imagier Art Centre will be hosting the vernissage for artist Glenn Gear's Ullugialijak (Starry Night), an outdoor projection that will be screened on the facade of L'Imagier located at 9 Front Street in Gatineau (Alymer), Québec (www.limagier.qc.ca).
Beyond opening night, passers-by at the Parc de L'Imaginaire will be able to enjoy this nocturnal projection on Fridays, Saturdays and Sundays from November 27, 2021 to February 27, 2022 from 6 to 10 p.m. The event is free but registration is required (click here).
Born in Newfoundland and now based in Montréal, Glenn "finds inspiration by exploring his identity as an urban Inuk with ancestral ties to Nunatsiavut with his current work focusing on individual/collective histories, Indigenous and settler exchanges, gender and archives."
He combines both digital and analog technologies into his practice that includes "animation, video, drawing, collage and installation."
The video work is "produced from materials collected along waterways and gifts from family — bones, shells, caribou antlers, driftwood and beads. These ephemeral elements are organized in a circular composition to form an interconnected universe, referencing Indigenous cyclical understandings of time and space."
Ullugialijak (Starry Night) is curated by Franchesca Hebert-Spence (Anishinaabe), an Ottawa-based Independent curator whose "first engagements with art were as a maker, creating an emphasis on the process and material within her curatorial praxis."
More information on the event here.

Also currently on exhibit is  Montréal-based artist Aislinn Leggett's Présent aujourd'hui, peut-être absent demain (What you see will not be here tomorrow) closing this coming Sunday, November 28. Born in the Outaouais region, for the exhibition the artist states:
the landscapes of farm fields, lakes, rivers, and forests are the ones of my youth, who have shaped me and carved the folds of my identity. These landscapes are the background of this work.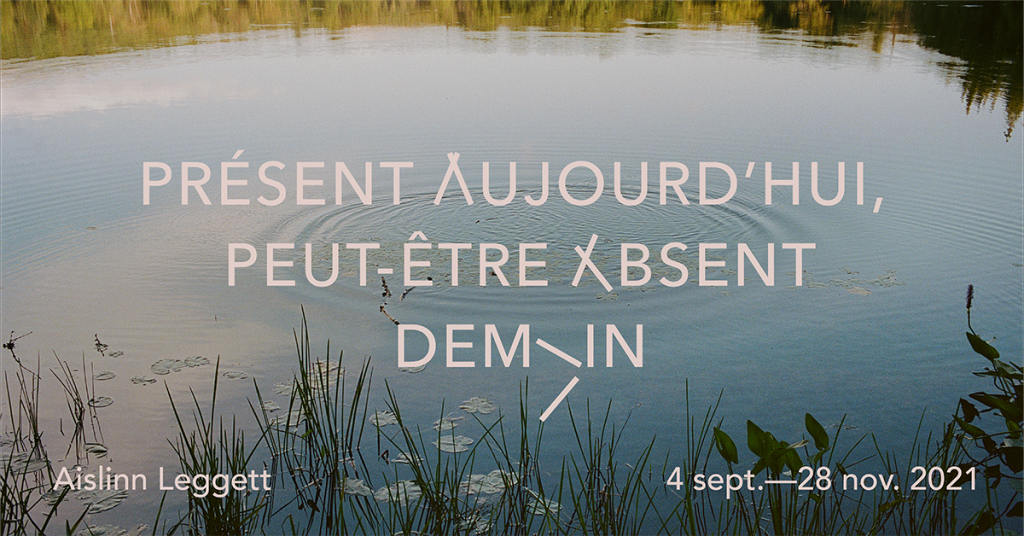 View the stunning work of Glenn Gear below.