CLIENT EXHIBITION: Fatima Garzan "Borderless" @openstudioTO
On Friday, February 15 Fatima Garzan's (www.fatimagarzan.com) exhibition Borderless opened at Open Studio, "Canada's leading printmaking centre," in the George Gilmour Members' Gallery at the 401 Richmond building in Toronto. The exhibition includes work from Fatima's 2018 Paris residency (L'AiR ARTS Residency) in France. 
In her art, Garzan uses thread to stitch papers together. The thread represents human connection. Some threads are intertwined with each other and others are cut off and knotted again, heading in a different direction. The act of stitching signifies the experience of migration, time, distance, memory and absence, which is shaped by an increasingly globalized world. (read more)
The exhibition runs until March 16, 2019. More information on Open Studio's website.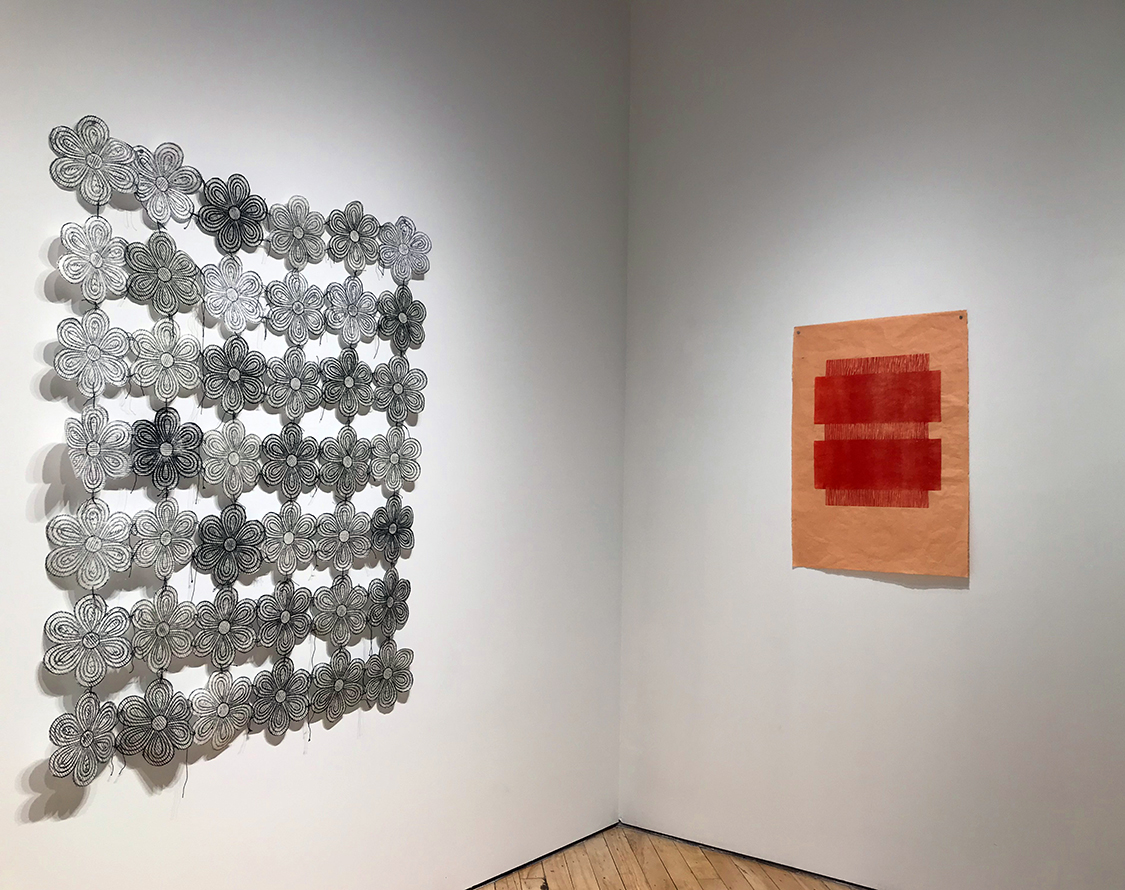 IMAGE: Murmur, 2018 by Fatima Garzan (top) and Borderless installation (bottom)