EXHIBITION CLOSING: @Wedge_Toronto & @ContactPhoto's Ayana V. Jackson's "Fissure" @ Campbell House #Toronto
Employing her own body, Ayana V. Jackson deconstructs racial and gender stereotypes to create contemporary portraits laced with historical allusions. (read more)
An incredible opening night! Ayana V. Jackson stood on the winding hallway steps of the historic Campbell House and spoke to a crowd of people packed in and spilling out of the first floor vestibule. At some point, the incomparable Carrie Mae Weems snuck in the door to be acknowledged and greeted from Ayana, who then continued on with a moving talk on her work.
The juxtapositioning of Ayana's work within the heritage house along with the space filled to capacity with so many black women artists and creatives that I know, felt at once a celebration and somber reminder of the violence colonization has had on black women and the confinement of their movement within and outside of domestic spaces.
It's import see these bodies beyond their labour and there is certain amount of justice in remembering.
~ Ayana Jackson
From CONTACT:
With Fissure, Jackson's work activates the Campbell House Museum, the former home of Chief Justice Sir William Campbell and his wife, Hannah. The house was built in 1822, more than ten years prior to Canada's official abolition of the slave trade in 1834. While it is commonly acknowledged that enslaved Africans did flee to Canada in the mid to late 19th century to escape the pre-abolition United States, Canada's more than 200-year participation in the transatlantic slave trade is little-known. The Campbell House's age, style, decor, and original function epitomize the historical period alluded to in Jackson's photographs in a visceral way. Adorning the walls of its period-furnished sitting and dining rooms, Jackson's series Intimate Justice in the Stolen Moment (2017) responds to vernacular depictions by reimagining both free and enslaved Black women in 19th-century Europe and the Americas. It rejects the over-representation of centuries of abuse by offering another gaze, concerned with beauty, dignity, and self-representation. (read more)
Congratulations to Bonnie Rubenstein of Scotiabank CONTACT Festival who worked closely with Ayana to create such an evocative space, Kenneth Montague of Wedge Curatorial Projects for an amazing curatorial vision and the team at Campbell House for a visually stunning and historically important show.
Fissure closes Sunday, June 2, 2019. Hours are 12 – 4:30 pm both Saturday and Sunday.
Carrie Mae Weem's exhibitions Blending the Blues at the CONTACT Gallery ( 80 Spadina) and Heave at the Justina M. Barnicke Gallery (University of Toronto) continue on until July 27, 2019.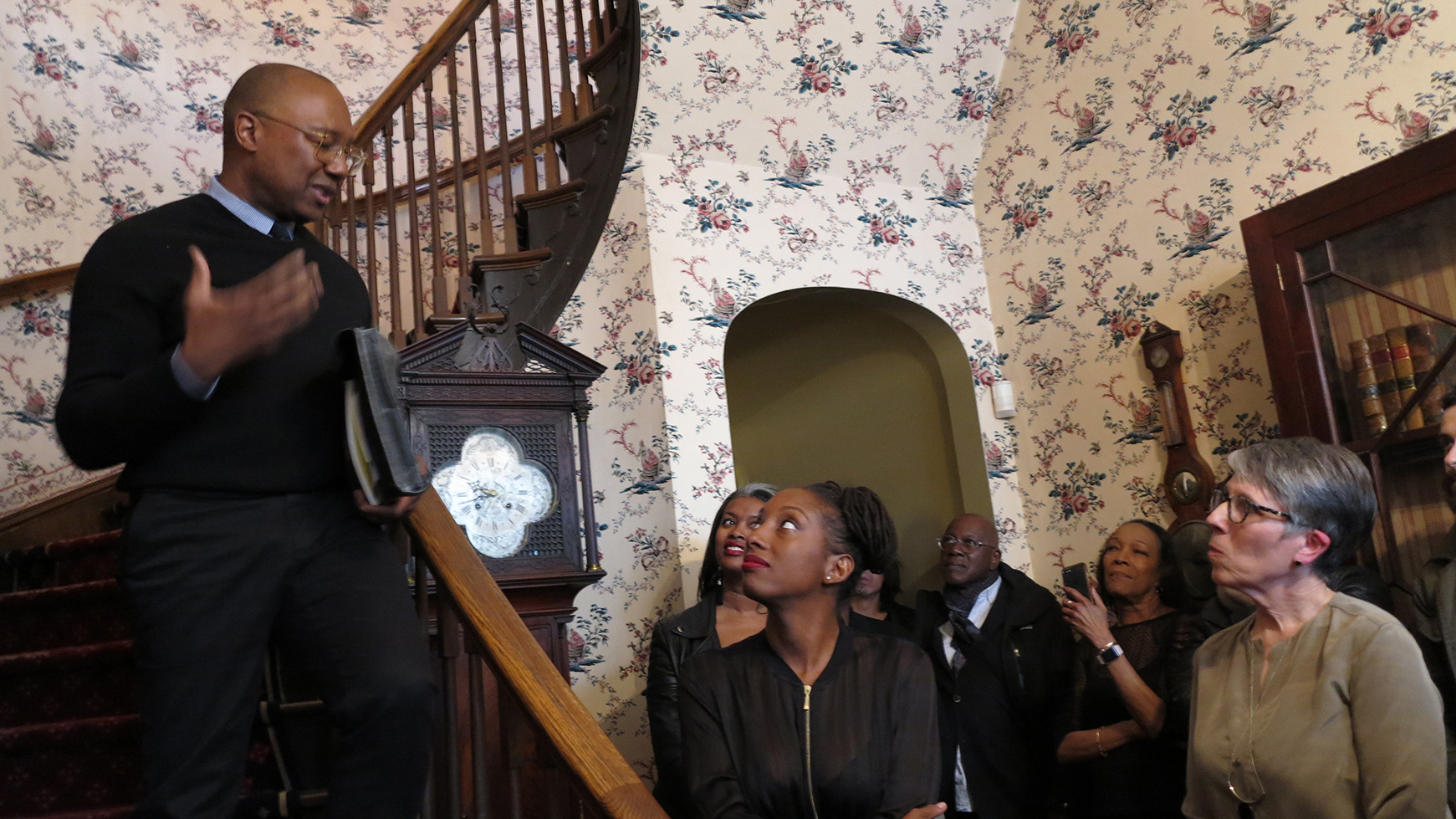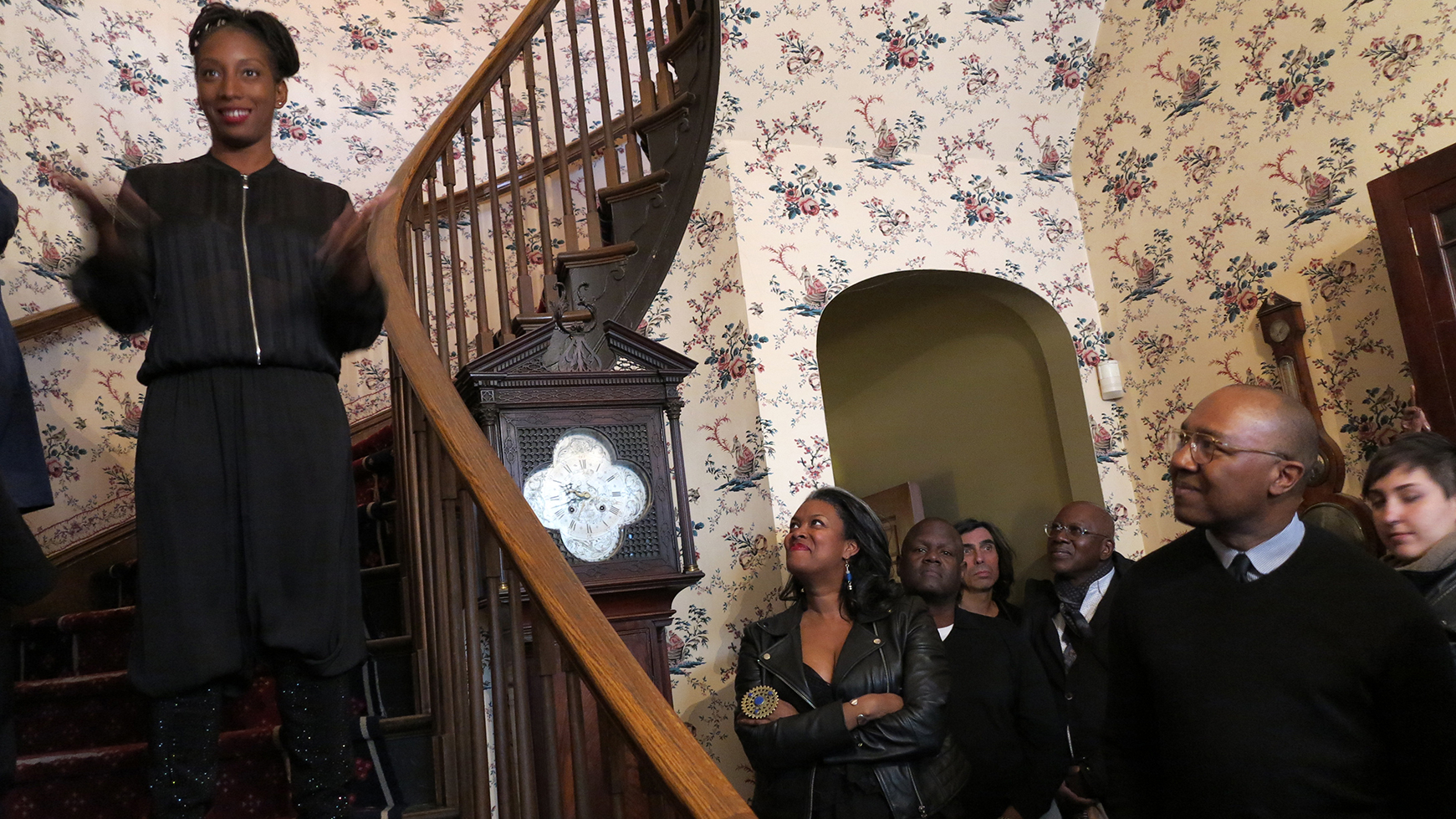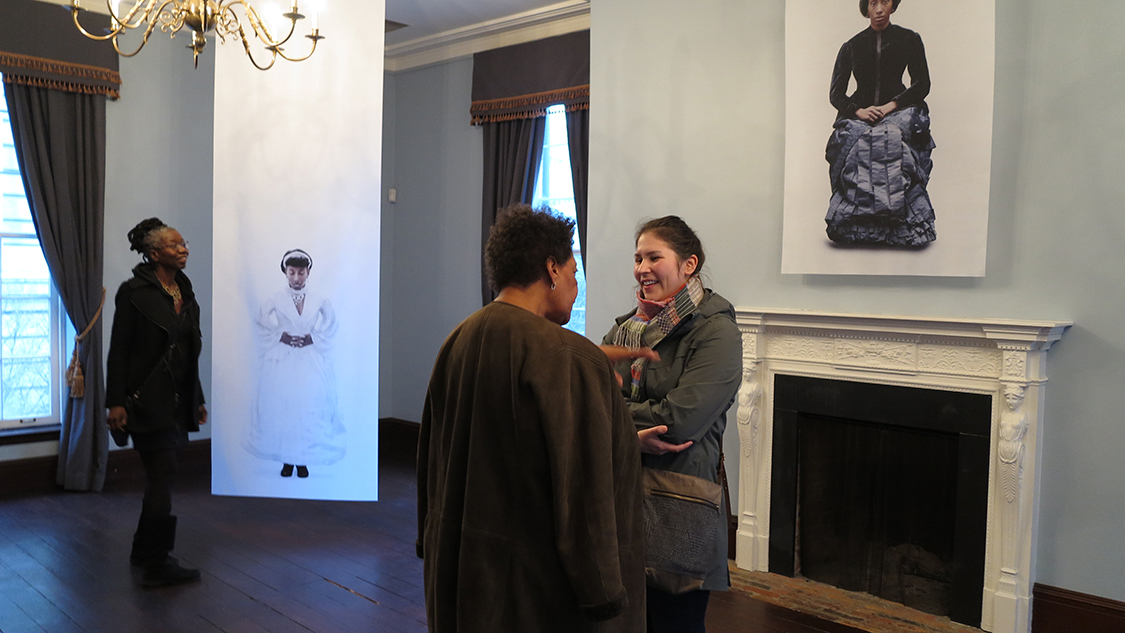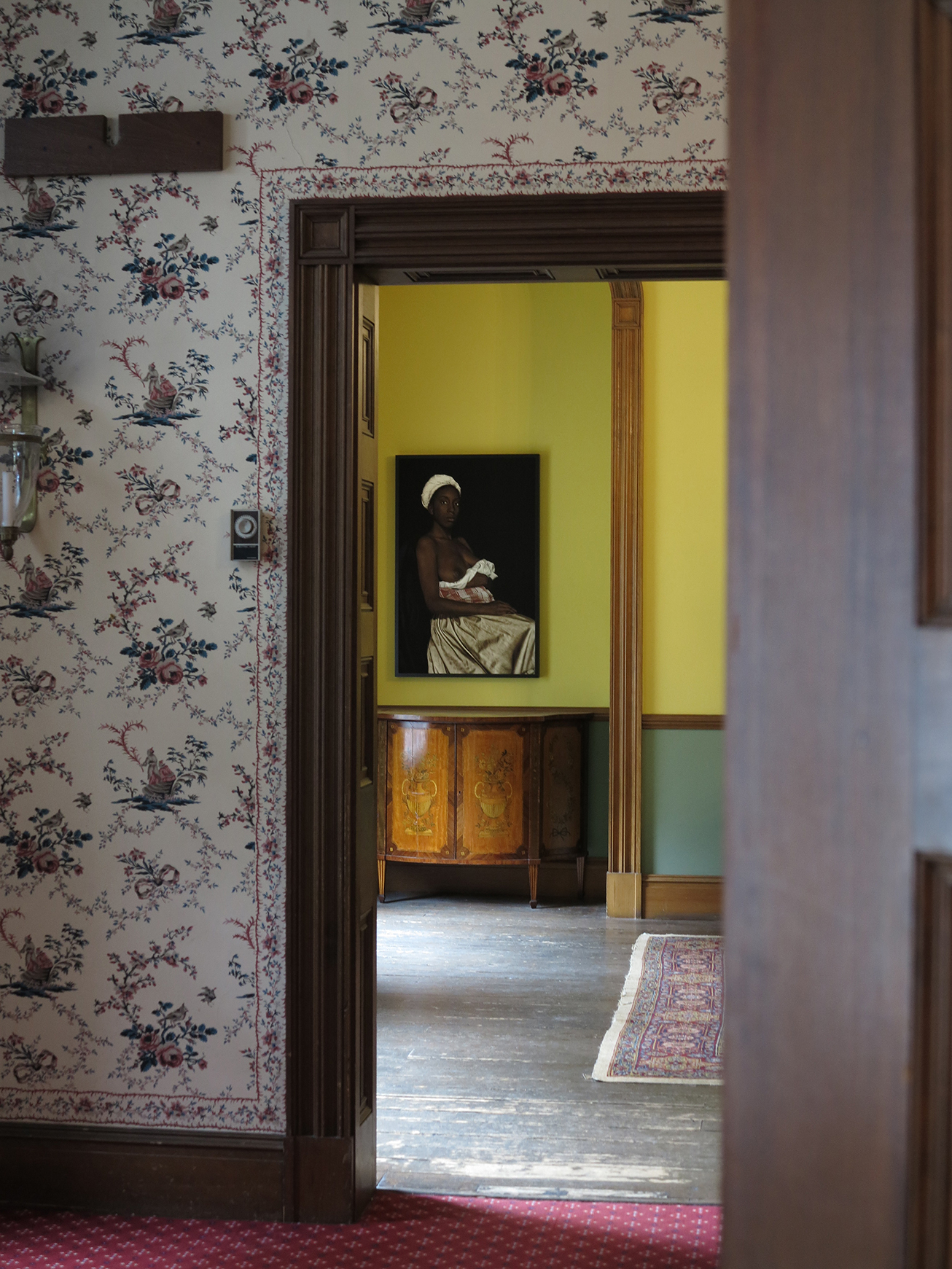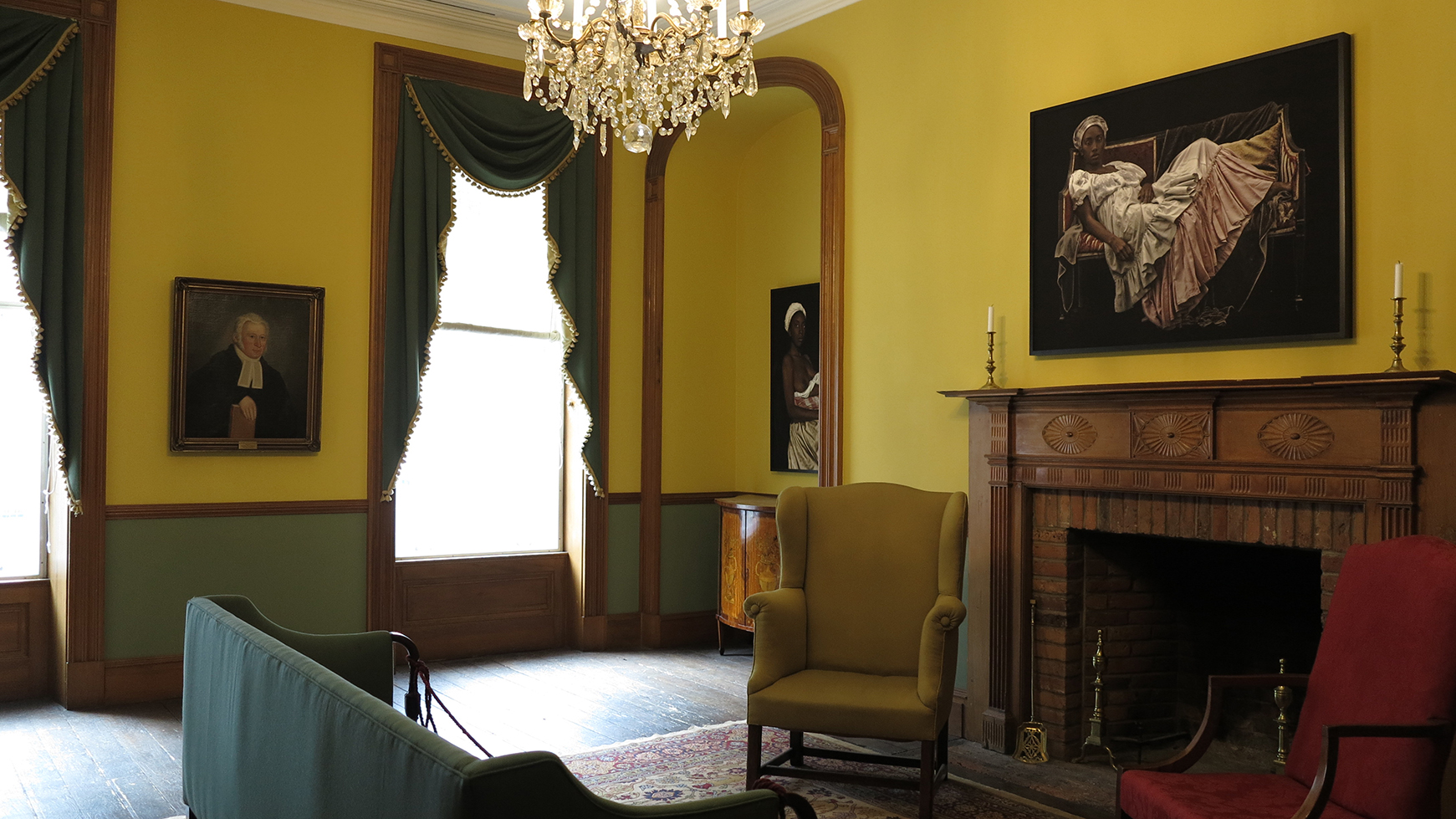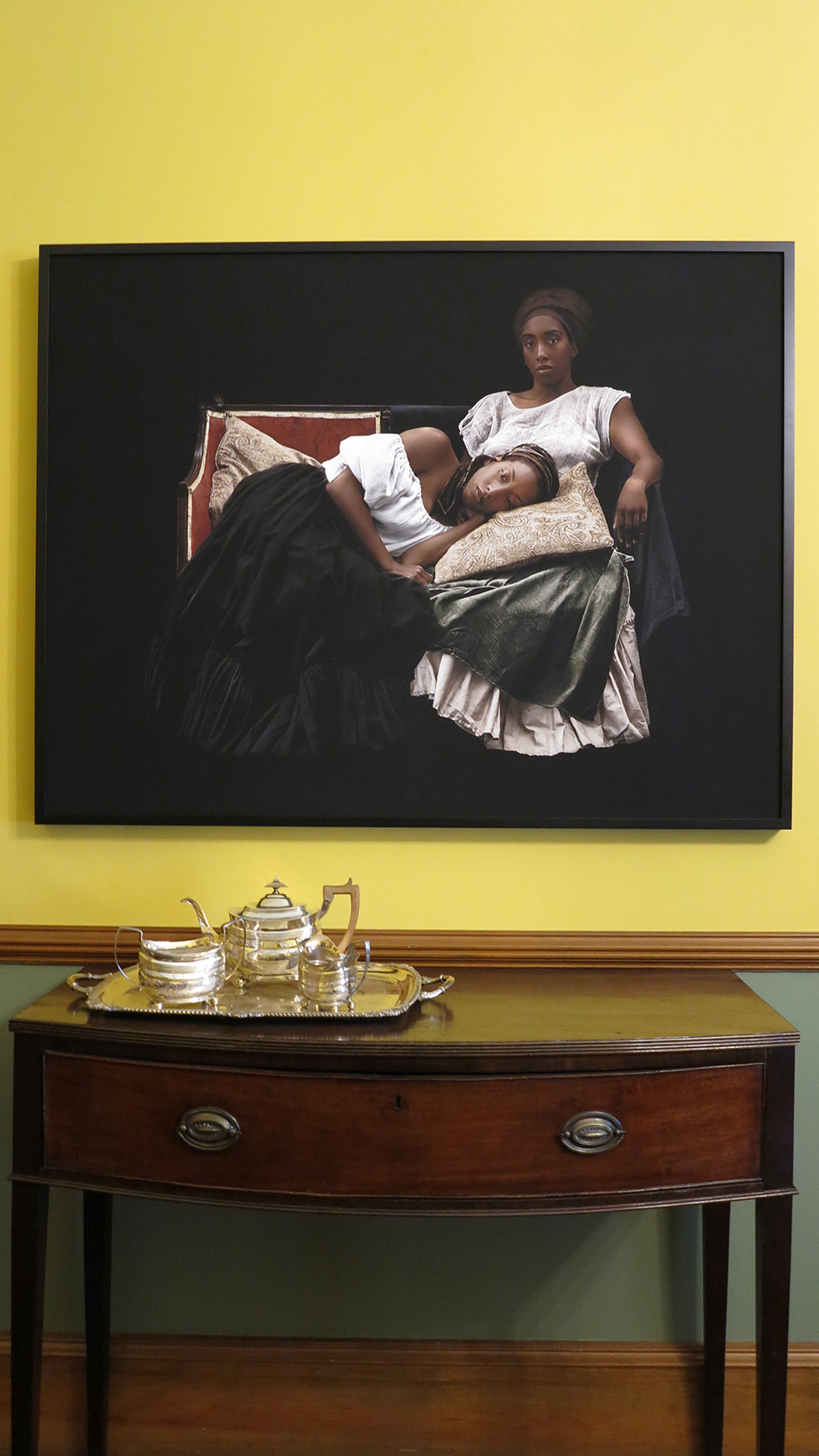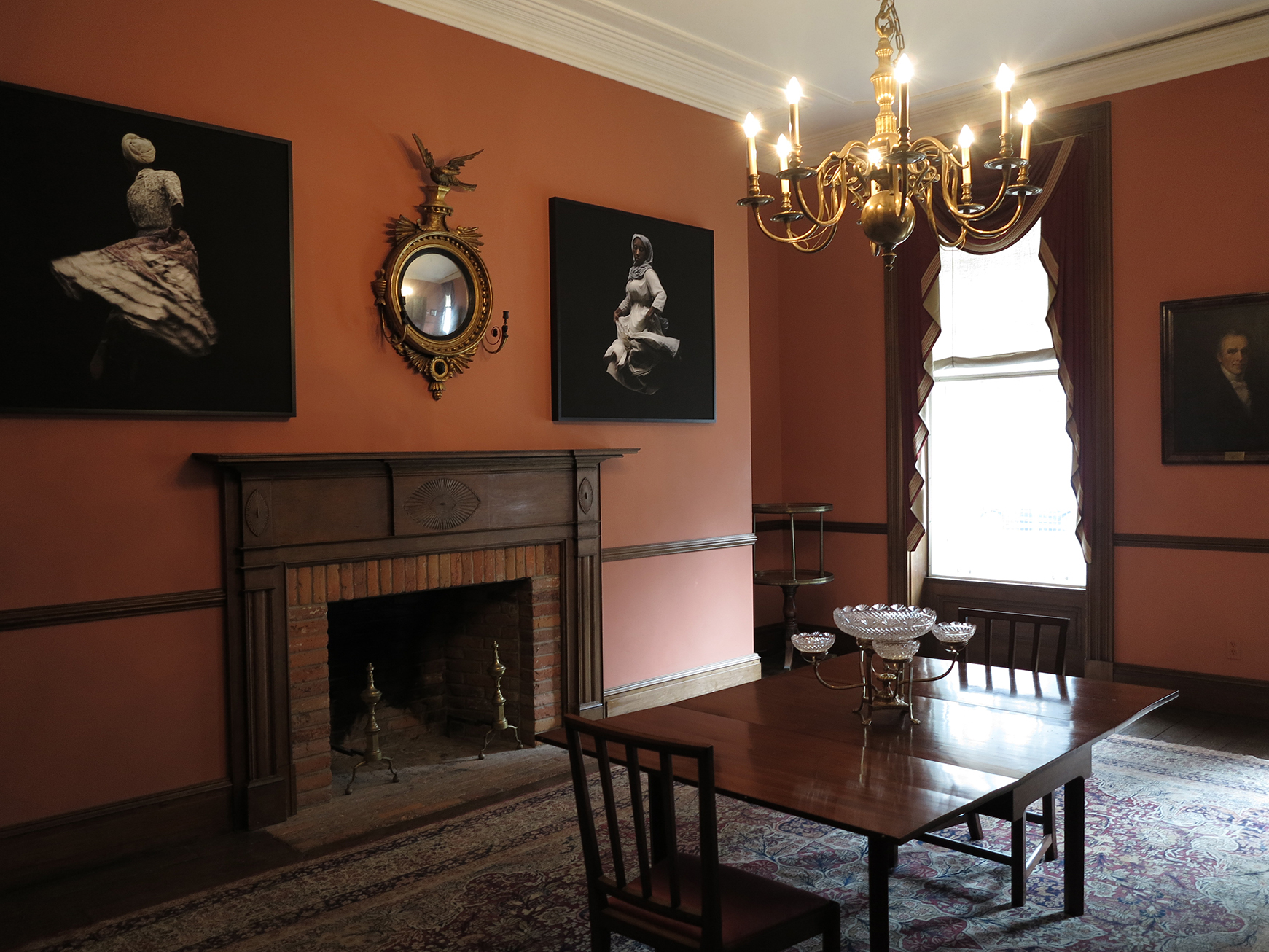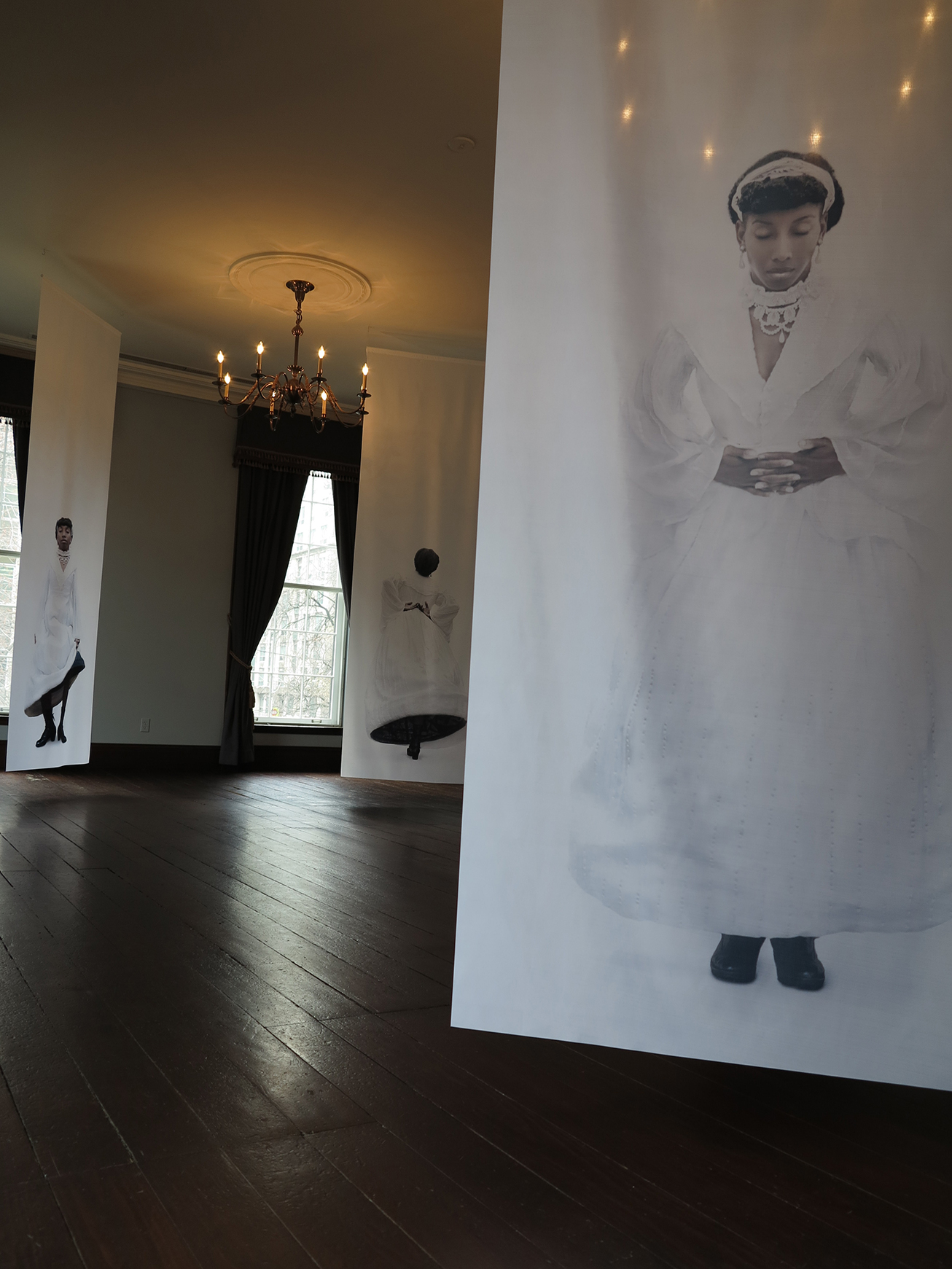 ABOVE IMAGES FROM TOP TO BOTTOM: Ayana V. Jackson's Fissure at Campbell House with view of University Avenue from window; Kenneth Montague, founder of Wedge Curatorial Projects introduces Ayana; Ayana address the crowd at Campbell House; artists Camille Turner (left) and Carrie Mae Weems (middle) speaking to Meryl McMaster (right) on second floor of Fissure install; On the first floor looking into the yellow room from vestibule; Interior of yellow room; Detail of yellow room; Pink room install; Second floor install. All images by Leah Snyder.