CLIENT EXHIBITION: Jeff Thomas in "Family Camera" at the Royal Ontario Museum Toronto
Along with shows at the Art Gallery of Ontario (AGO) and the Art Gallery of Mississauga (AGM) Jeff Thomas is also part of the Family Camera show this summer at the Royal Ontario Museum (ROM).
From the ROM website: 
Exploring the relationship between photography and the idea of family, The Family Camera looks at family photographs as a cultural practice through the lens of migration. It considers the social, political, and technological influences that impact how we conceptualize and represent family. Cultural shifts, such as same sex marriage and transnational adoptions enhance our notion of family, while the arrival of Polaroid cameras, smart phones, and the digital age have transformed the moments we capture and how we share them. With nearly every photograph featured in this exhibition coming from a Canadian home, The Family Camera sheds light on how family photos reflect and shape our sense of self, family, community, and nation.
Jeff states that his work in the show "explores a relationship between family photos from my grandmother's collection along with two large multi panel works titled "Husking and Braiding White Corn" and "Father's Day.""
The exhibit runs until October 29, 2017 and is located on the fourth floor in the Roloff Beny Gallery. There is also a companion exhibit, The Family Camera: Missing Chapters runs until August 27 at the AGM.
Read more about this exhibit on the ROM website.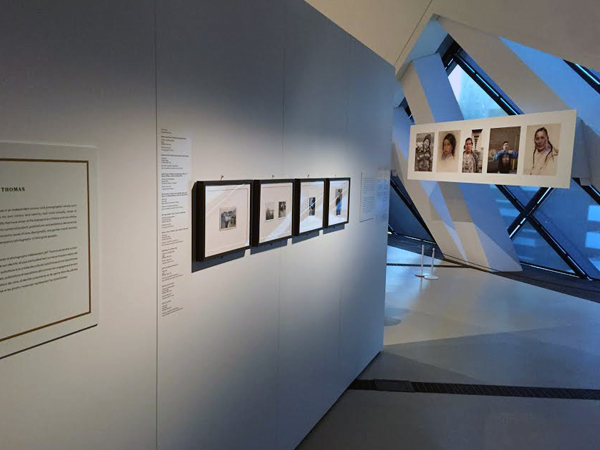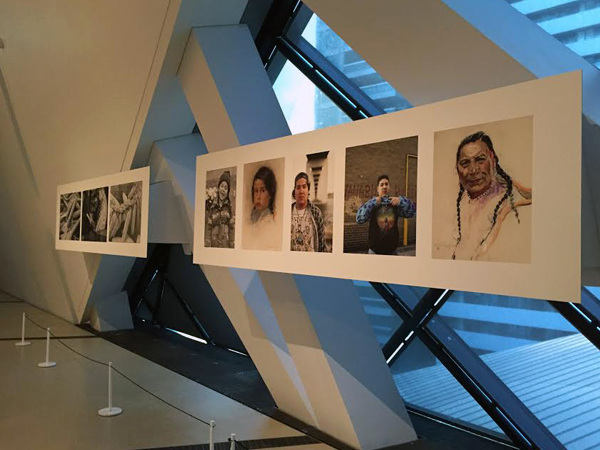 Exhibition install images provided by Jeff Thomas.