CLIENT ARTIST TALK: Odawa artist Barry Ace @Laurier U Waterloo 4 Indigenous Education Wk
Last week Barry Ace's (www.barryacearts.com) exhibition Coalesce opened at the Robert Langen Gallery at Wilfrid Laurier University in Waterloo, Ontario. As part of Laurier's Indigenous Education Week, Barry will be presenting on his work with a reception to follow in the gallery.
WHERE: Paul Martin Centre at Wilfrid Laurier University
WHEN:  Thursday, March 7, 7-8 pm with reception to follow
Free and open to all
Coalesce presents an entanglement of materials that intentionally shifts our paradigm of thinking and challenges us to re-examine notions of cultural status. ~ Suzanne Luke, curator of the Robert Langen Art Gallery (read more)
Coalesce runs until Saturday, April 6. The exhibition has already attracted some great media attention on CBC News K-W.  Images of the complete install can be viewed on Barry's website.
"Coalesce demonstrates the continuum of Anishinaabeg innovation and expression by making use of disparate materials that knowingly coalesce and segue seamlessly into contemporary Anishinaabeg artistic tradition and material culture. ~ Barry Ace (read more)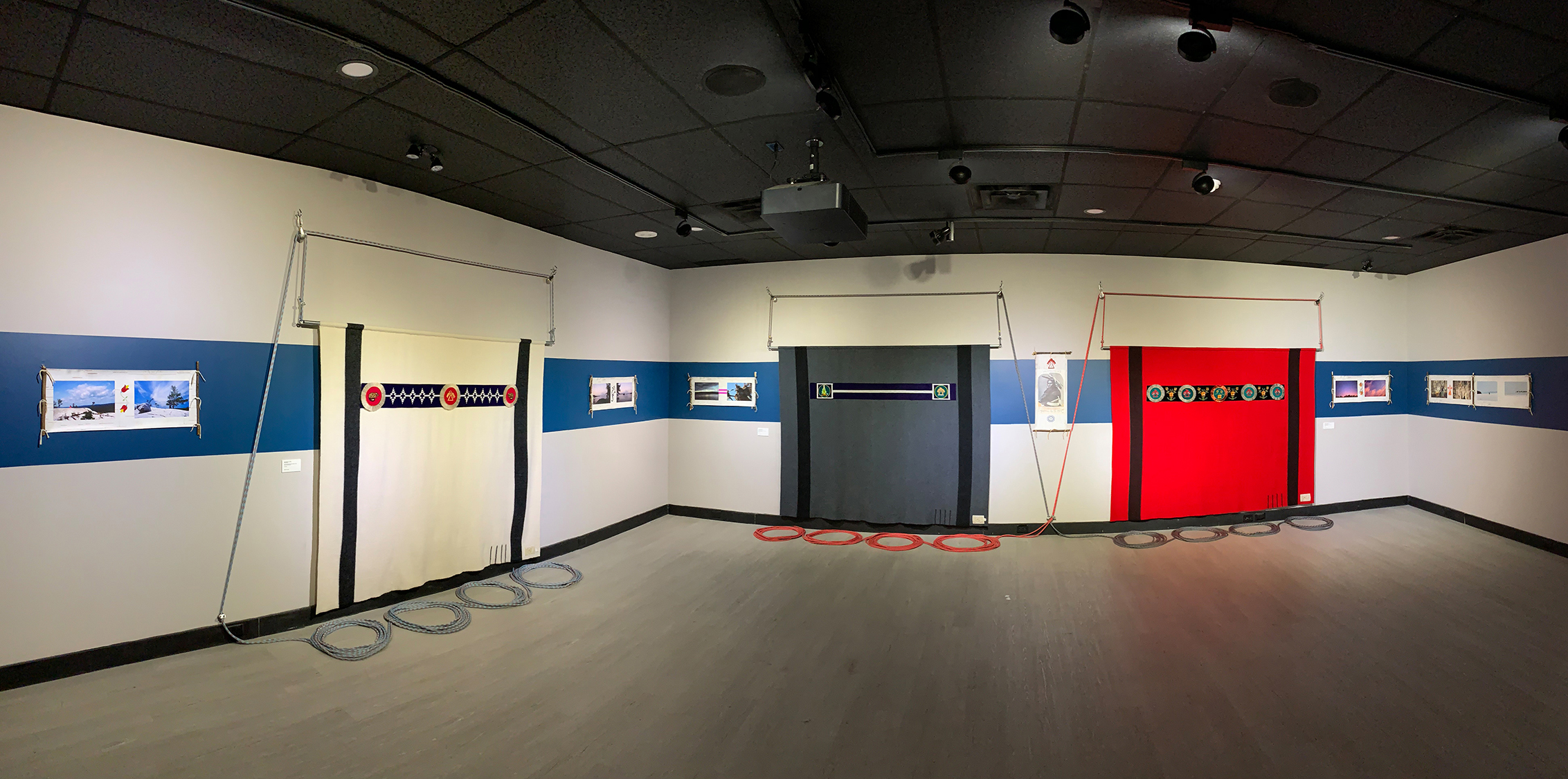 IMAGE: Barry Ace (view larger)