FEATURED MAGAZINE: Inuit Art Quarterly at Northern Lights in Ottawa
It was great to see Inuit Art Quarterly's (IAQ) Editor Britt Gallpen this weekend at the Northern Lights trade show. Held every two years in Ottawa the show gathers a mix of cultural provocateurs and corporate investors.
At IAQ's booth I picked up the Winter 2018 Edition of the magazine. I LOVE THIS MAGAZINE! The design is always juicy with a crisp, sexy layout that makes the art pop. Every edition I get my hands on I am noting the work I want on my "Future Acquisitions" wishlist.
What I also appreciate about IAQ is that it actively pushes against the misconceptions that outsiders (the South) have about Inuit art and artists. IAQ often explores the impact of digital technology on the visual imagery of the North in the context of the 21st Century. The Winter edition features the article The Quest for New Arctic Visions: Never Alone (Kisima Ingitchuna) and Indigenous Digital Storytelling which speaks on how digital storytelling can expand the ways traditional stories can be shared within a community. The article touches on Indigenous and non-Indigenous collaboration, best practice processes as well as the consideration of Western concepts of intellectual property rights. The actual video game, Never Alone (Kisima Ingitchuna), that was produced with E-Line Media in collaboration with the Cook Inlet Tribal Council (CITC), has not only reached the youth of Cook Inlet in Alaska but has also reached an audience beyond the North. There have been 3 million downloads since it's release in November 2014 – a tremendous figure.
…Never Alone (Kisima Ingitchuna) marks a significant shift in Indigenous representation in the sphere of digital arts and new media – one that is deeply rooted in traditional cultural values with an eye to the future.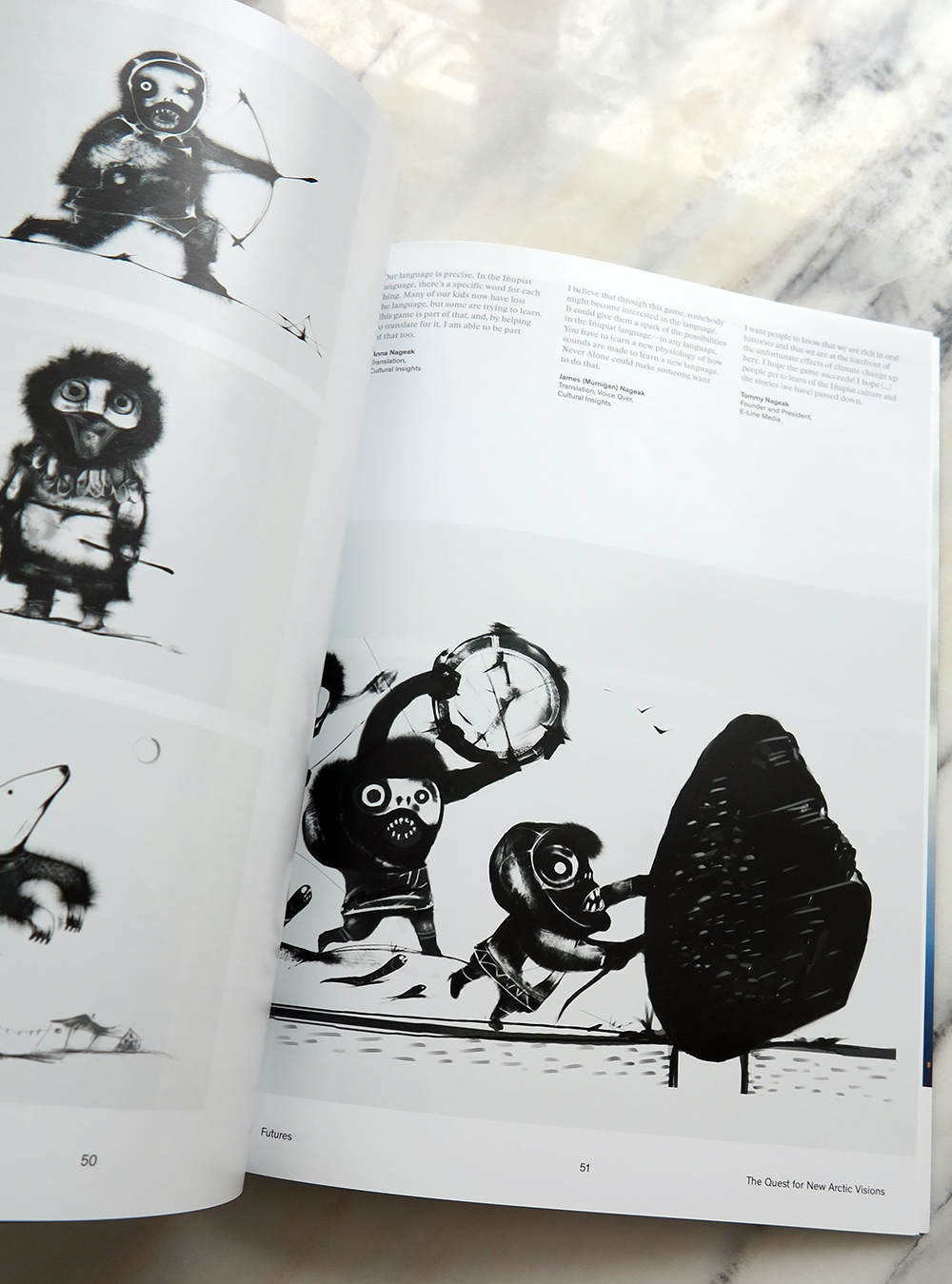 Also featured in this edition of IAQ is the Embassy of the Imagination, an artist collective that has been making urban walls in the South much brighter.
Awash in fantastical imagery and vibrant colour, formerly drab walls in Toronto, Ottawa, Montreal and perhaps most surprisingly, the small hamlet of Kinngait (Cape Dorset), NU, are being transformed by a shifting roster of artists – most of whom are still in high school. Created with support of a Southern arts collective, this talented group of youth is carrying a community arts legacy into the future and leaving their own unique mark along the way.
In Ottawa their work can be seen at the corner of Dalhousie and GeorgeStreets as you enter into the Byward Market.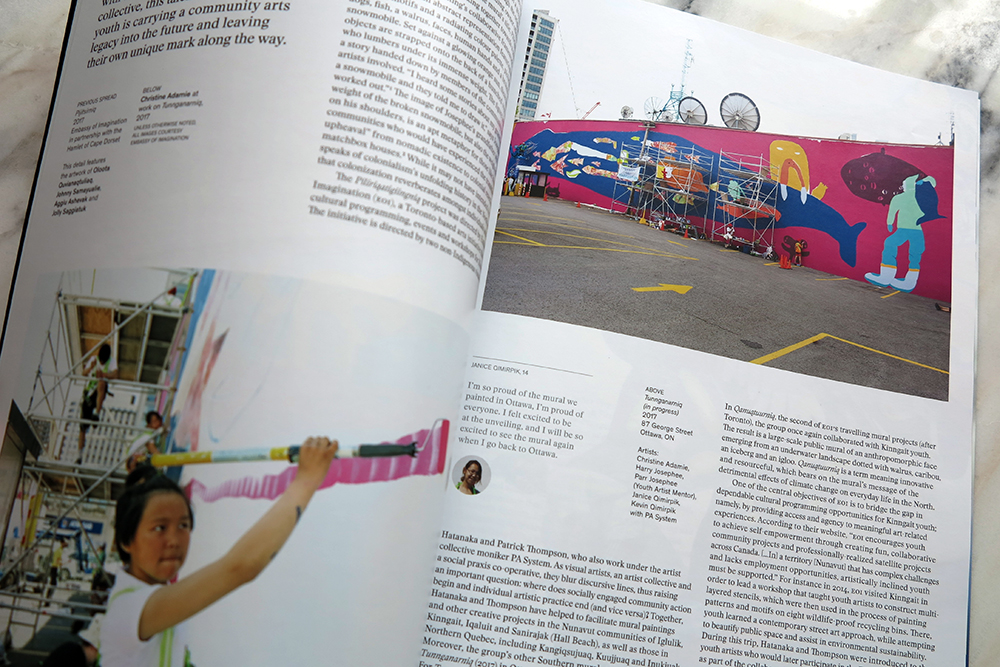 Each edition also has a digital version available on the magazine archive on the website but as much as I am all for digital production the online copy doesn't compare to the feeling of the hardcopy in hand. You can purchase IAQ locally in Ottawa at Chapters and other local bookstores. For a full list of where to purchase click here.
Congrats to IAQ for another gorgeous edition!