JEFF THOMAS AT LUMINATO: "Imposition of Order" commission for the Art Gallery of Ontario
I am thrilled that my client Jeff Thomas' work will be showing on the street as part of Toronto's LUMINATO Festival an "international multi-arts, multi-platform festival dedicated to performance, visual art, music, theatre, dance, and programming that cuts across traditional art form boundaries."
The work is titled Imposition of Order. Like much of Jeff's work this piece, a four image panel, is about a dialogue between past and present and future. Jeff grew up between Six Nations of the Grand River Reserve and Buffalo, New York and is now based in Ottawa. The panel images speak to the complex history of these areas of Ontario where he has lived and worked as an artist. The middle image of the monument of Champlain above the 'Indian Scout' at Nepean Point was taken just behind the National Gallery of Canada. Much of Jeff's work has focused on this particular space and the absence and presence of the now relocated and renamed "Anishinabe Scout." What does this imply about the absence and presence of Indigenous people in the urban space?
The work combines four significant images: Samuel de Champlain's map of New France (1612), The Champlain monument in Ottawa, William Berczy's Portrait of Thayendanegea or Joseph Brant (the Mohawk war chief who led the Haudenosaunee Confederacy to fight with the British during the American Revolution); The Haldimand Tract map defining the territory along the Grand River granted to the Haudenosaunee Confederacy in recognition of their service. The Haldimand Tract defined a twelve-mile wide area along the entire length of the Grand River, equaling about 950,000 acres. Today, only 48,000 acres remains of this original grant with much of the tract now occupied by settlers. Mounted to the front of the St. Lawrence Centre, Imposition of Order faces Berczy Park, named for the artist who produced several compelling portraits of Thayendanegea (Joseph Brant). This portrait is from The Thomson Collection at AGO. (read more…)
The work is a commission for the Art Gallery of Ontario's (AGO) exhibition Every.Now.Then: Reframing Nationhood. 
I am looking forward this show's opening as well as seeing Jeff's newest work on the streets of Tkaronto!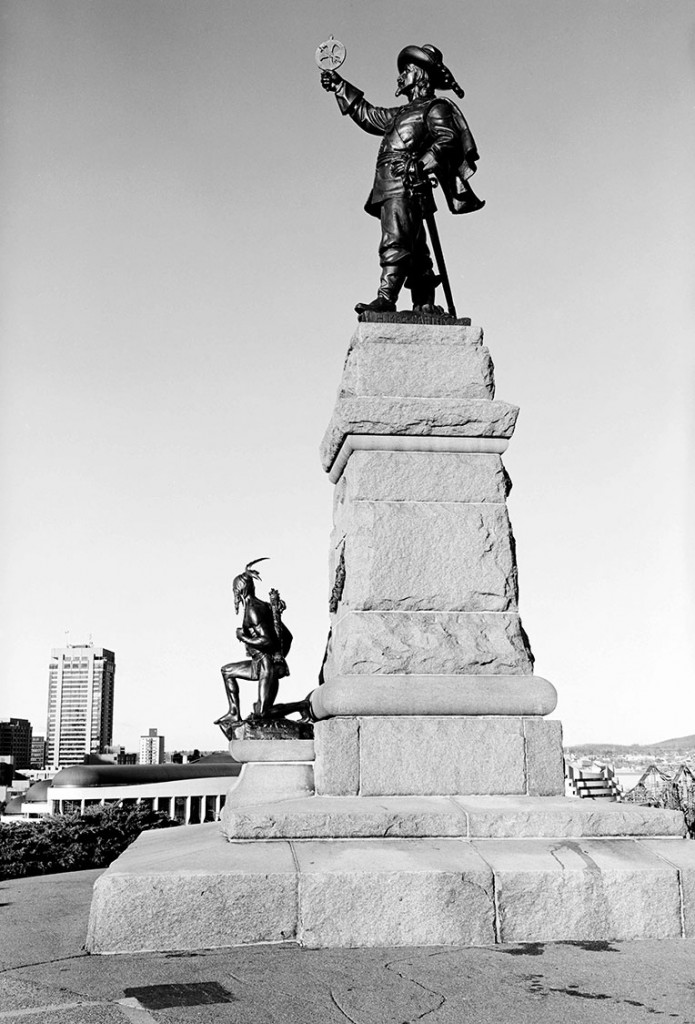 Images provided by the artist.