CLIENT EXHIBITION: NOW Magazine #Toronto names #2017 #TopTen #Art shows
So happy! Lots of The L. Project clients in this NOW Magazine list! Well deserved and congrats to the curators as well!
Every.Now.Then: Reframing Nationhood at the Art Gallery of Ontario curated by Andrew Hunter includes Barry Ace, Michael Belmore, Rosalie Favell and Jeff Thomas.
Raise a Flag:  Works from the Indigenous Art Collection (2000-2015) at the OCAD University's Onsite Gallery curated by Ryan Rice includes clients Barry Ace, Barry Pottle, Christi Belcourt, and Greg Hill.
And congratulations to friends Deanne Bowen (On Trial The Long Doorway at Mercer Union) and Adrian Stimson ( Mourning and Mayhem at A Space curated by Wanda Nanibush) who also made the list.
Not on the list but in my opinion one of the most important exhibitions of 2017, Anishinaabeg Art & Power at the Royal Ontario Museum that included the work of Barry Ace.
View the full NOW Toronto list here.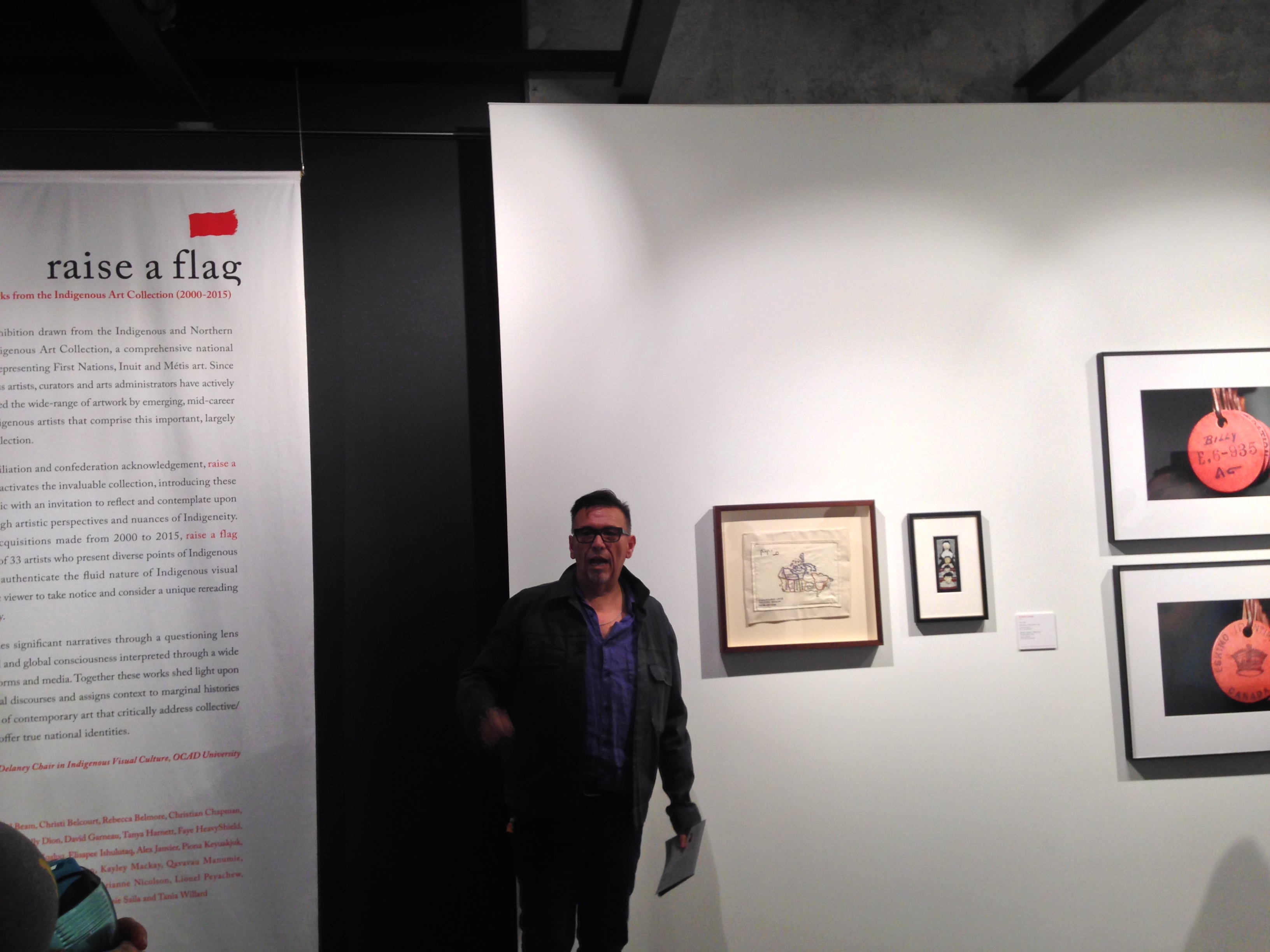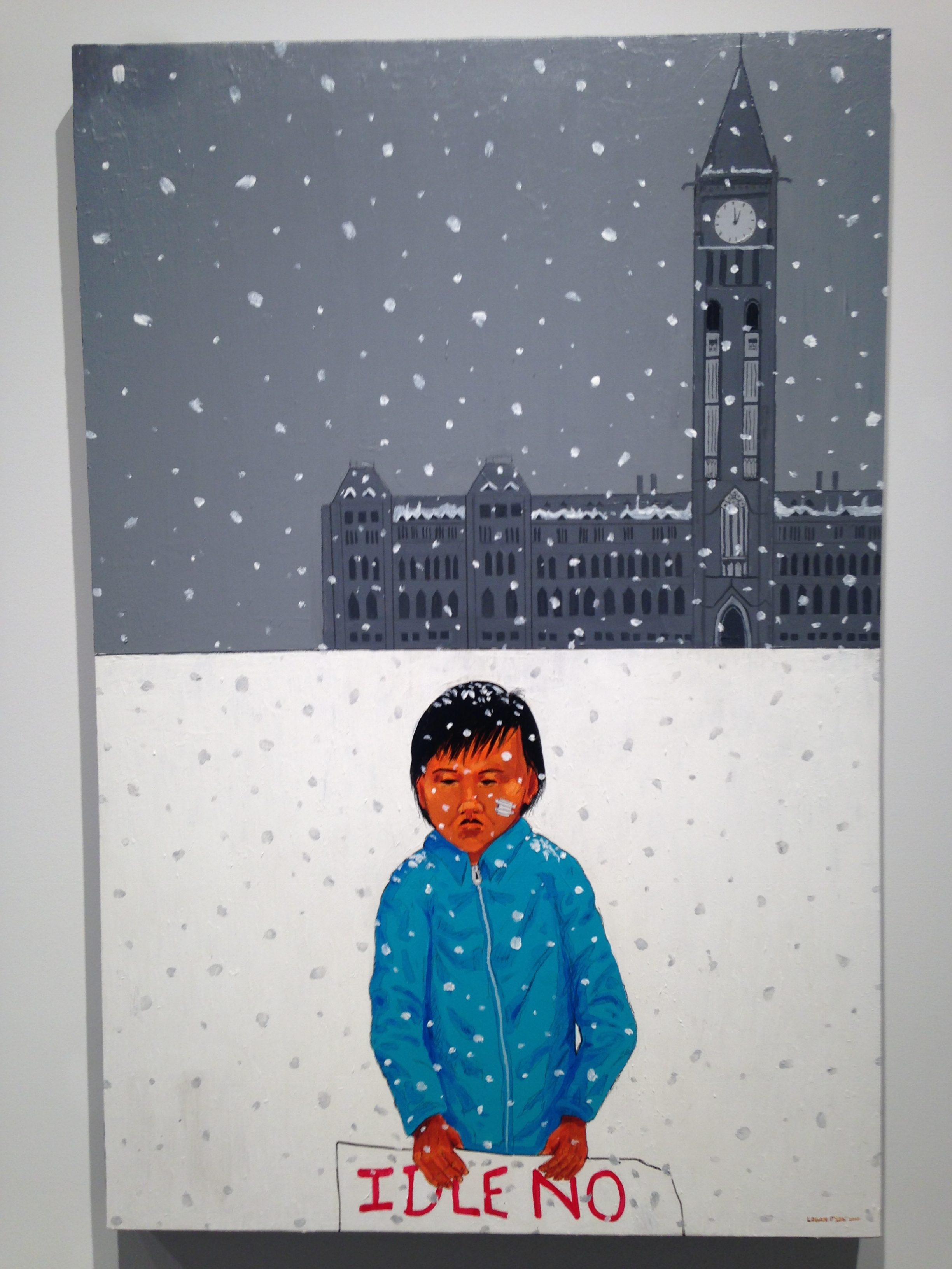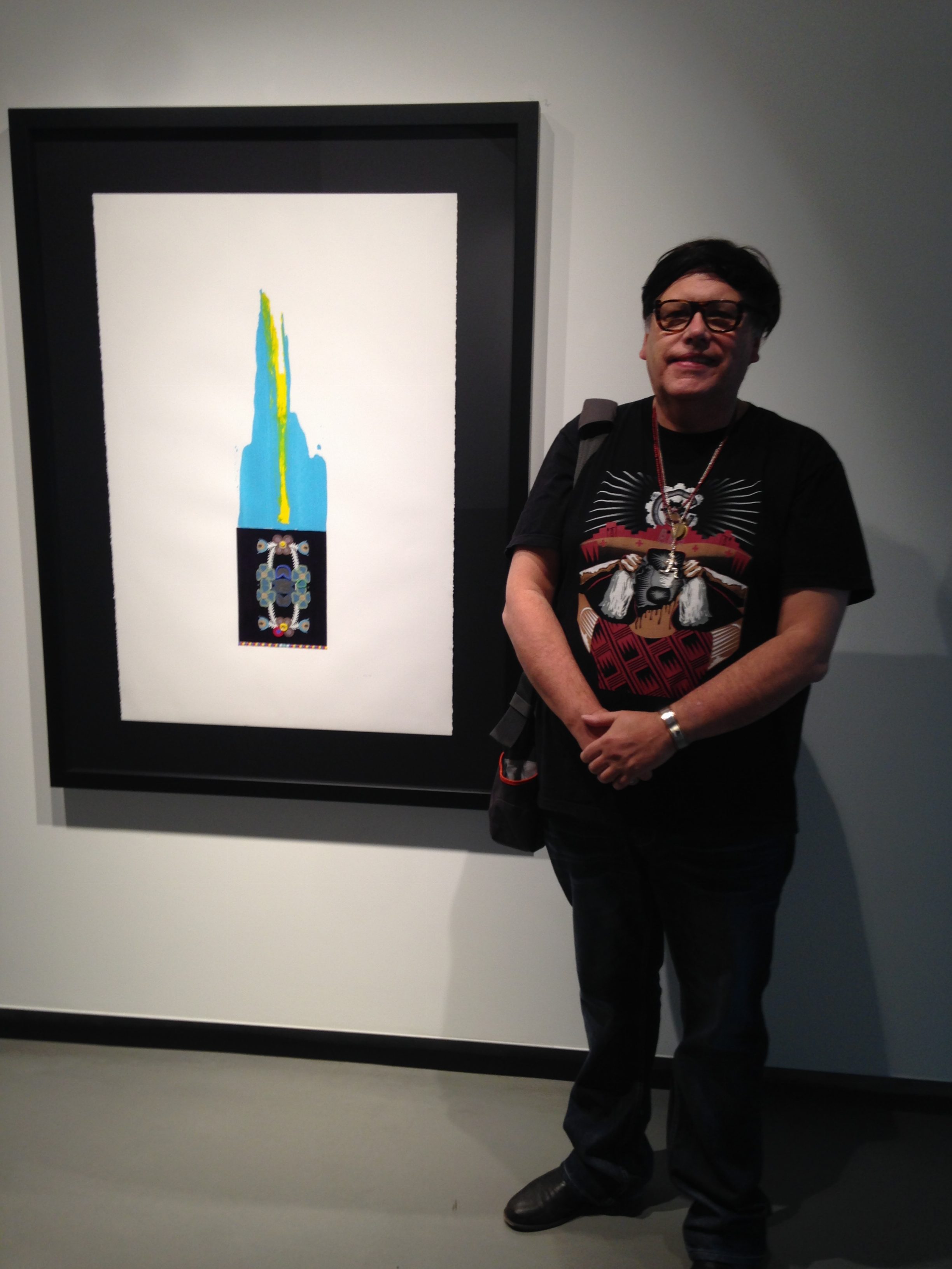 Images by Leah Snyder. Top: Barry Ace, Rosalie Favell and curator Ryan Rice with works by Sonny Assu on left and Faye HeavyShield behind. Next: Ryan Rice speaking for ImagineNATIVE Art Crawl with photographs by Barry Pottle on the right. Next: Painting by Jim Logan. Bottom: Barry Ace with his work.