CLIENT #RESIDENCY: Barry Ace at OCAD U for Nigig Residency
Barry Ace (www.barryacearts.com) has wrapped up his residency at Ontario College of Art and Design University (OCAD U) in Toronto. His residency began with a Buffalo Stew Lunch and Artist Talk which I was fortunate to attend. Over the years, I have appreciated his gift as a storyteller and always experience another layer to his work each time I hear him speak.
Unfortunately this great residency opportunity is in its final year. In the past clients Michael Belmore and Rosalie Favell have also participated.
The Nigig Visiting Artist Residency, hosted by the Indigenous Visual Culture Program at OCAD U, provides an opportunity for an Indigenous artist to visit the university for a three-to-four week period to focus on a short-term project and explore – in a collaborative environment – issues impacting their work. The visiting artist engages and interacts with students and faculty in the capacity of mentorship, critique, lecture and a public workshop/demonstration.
During the residency Barry completed the multi-media work How can you expect me to reconcile, when I know the truth?. The work is a commemoration piece for those children lost at residential schools. Their presence is evoked by the beaded mesh wrapped around the antique molds for children's shoes. The work is a poignant reminder of the loss of generations of Indigenous youth.
View more images of the work on Barry's website.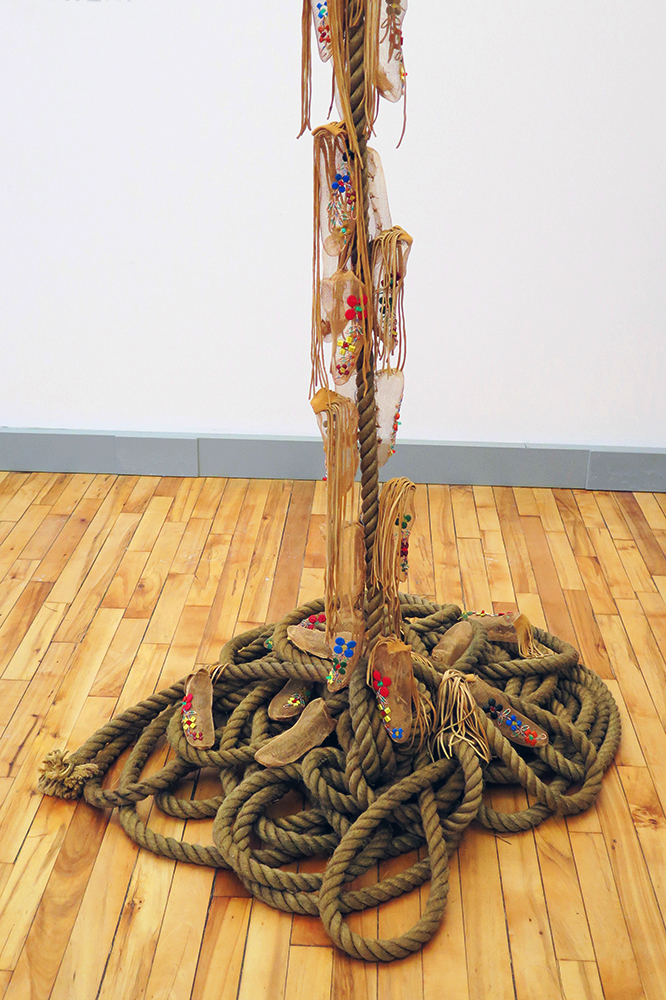 IMAGES: www.barryacearts.com