CONGRATS TO BUFFALO BOY: #Indigenous #Artist Adrian Stimson wins #GovernorGeneral #Award in #Arts
Congratulations are in order for Adrian Stimson who received the news this week that he is one of the 7 artists being presented with the Governor General's Award in Visual and Media Arts, one of the most prestige art awards in Canada.
Siksika artist Adrian Stimson is known for powerful material- and performance-based work, including the personae Buffalo Boy and the Shaman Exterminator. This past year, in homage to Indigenous soldiers, he held a performance where he dug a trench from sunup to sundown for five days straight. "He often will use real materials like buffalo hide or the remnants of the actual residential school that he attended in order to ground his camp aesthetic in an actual experience or material reality," notes Art Gallery of Ontario assistant curator Wanda Nanibush of Stimson's work in a release. (read more)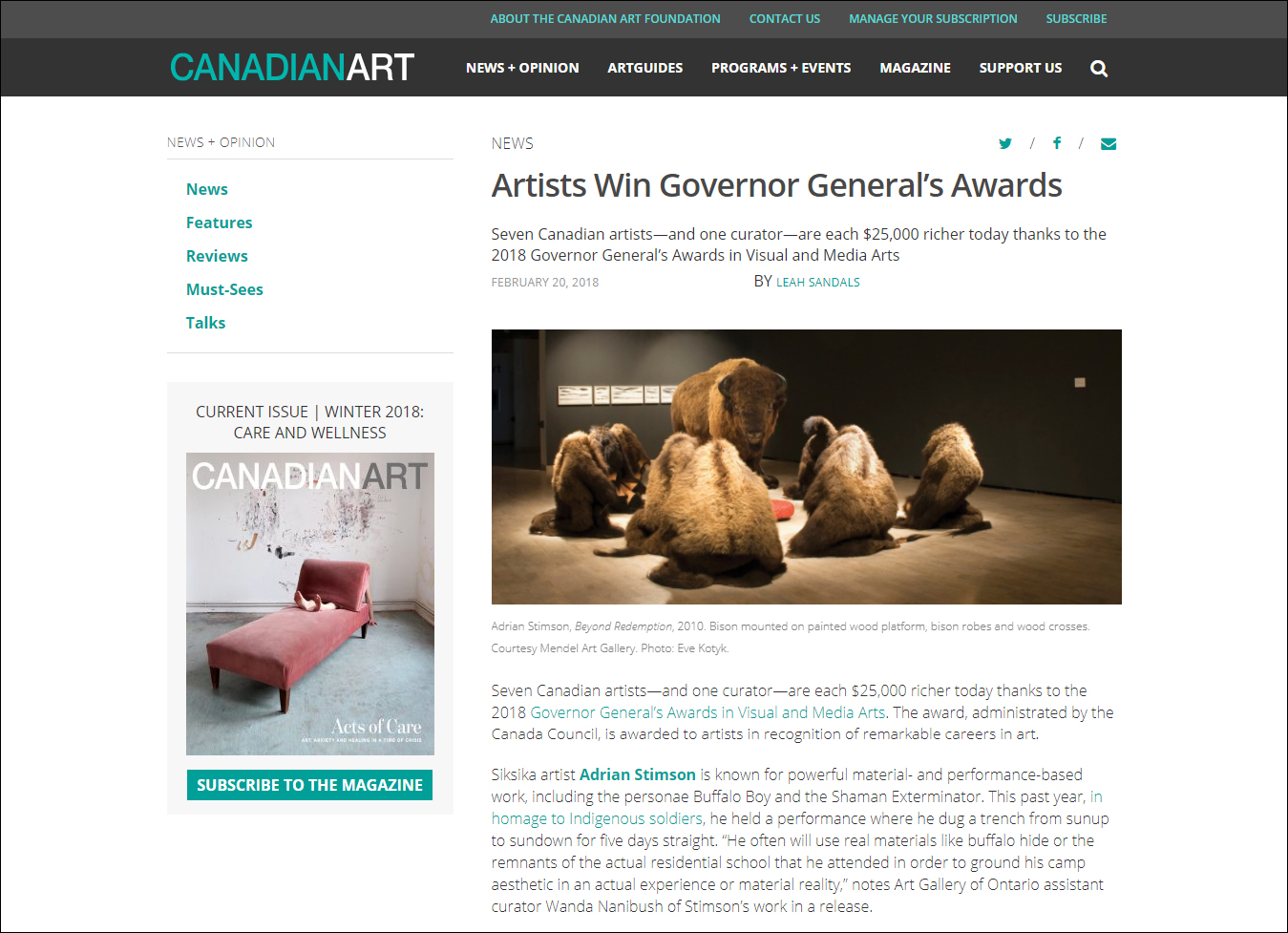 This past fall Adrian was in Ottawa to participate in the Wrapped in Culture project (website coming soon!) where he guided the process of producing a collaborative buffalo robe. The project was about cultural exchanges through the revival of Indigenous cultural practices and included visiting Indigenous artists from Australia and Tasmania who guided the participants in creating a possum cloak. It was pleasure working beside Adrian for three weeks while the project unfolded from start to finish. Adrian is an important contemporary artist whose work is vital to shattering the cultural spell of colonization in Canada. The award is well deserved marking a professional achievement and greater recognition of Adrian's longstanding career.
For more on the awards visit Canadian Art. View Adrian's portfolio on www.adrianstimson.com.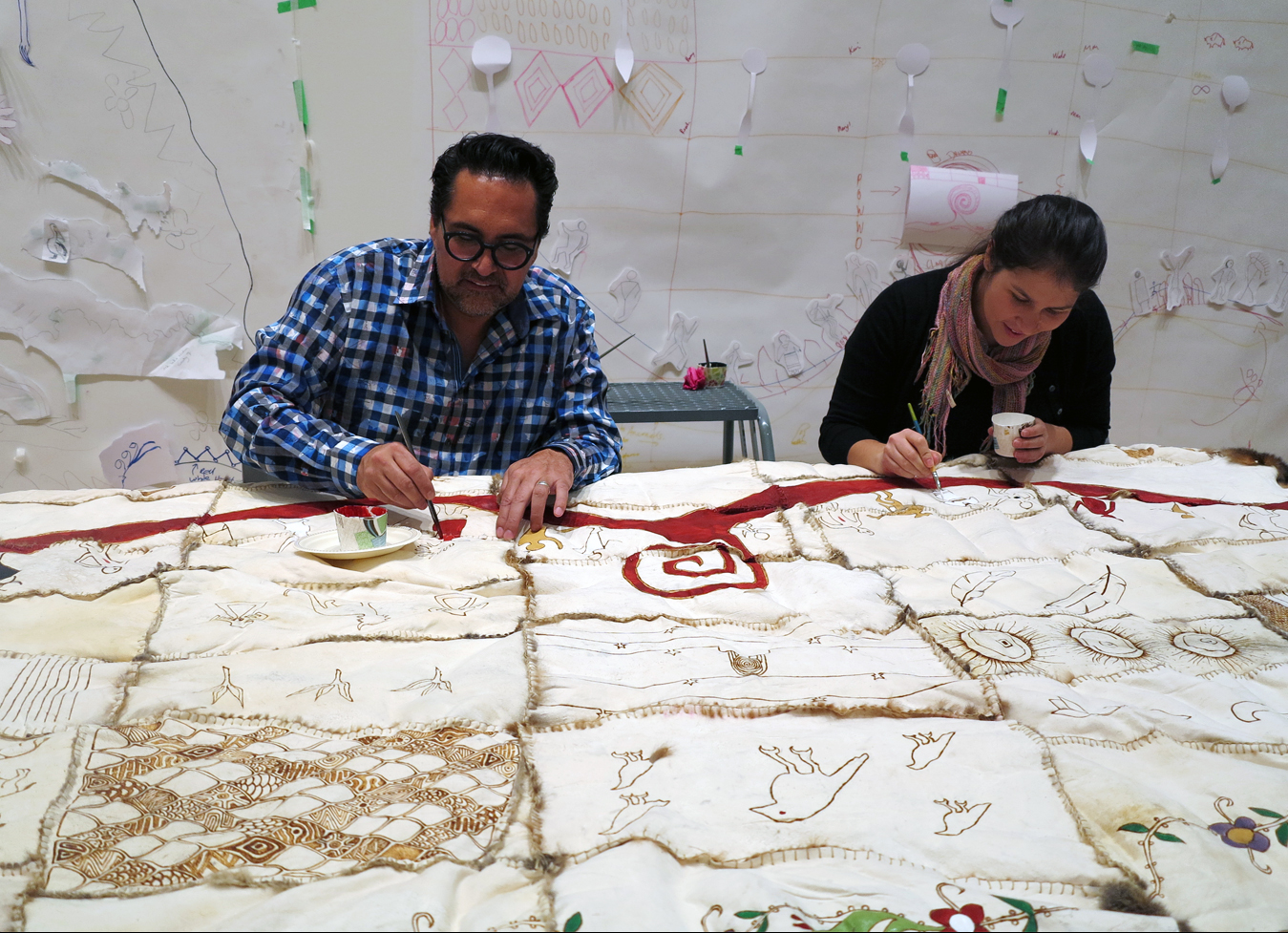 IMAGE (bottom): Adrian working on possum cloak alongside artist Meryl McMaster, IMAGE (top): Adrian speaks on his performance work as Buffalo Boy. CREDIT: Leah Snyder.