CLIENT EVENT: Art Toronto 2019 Opening Night with Kinsman Robinson
Congratulations goes out to my clients Kinsman Robinson Galleries (www.kinsmanrobinson.ca) and artists Barry Ace (www.barryacearts.com) and Michael Belmore (www.michaelbelmore.com) on a stunning opening night for Art Toronto 2019. The booth was a buzz drawing people in to the space to view new work by Barry and Michael as well as work by Robert Davidson, Michael French, Robert Houle, Norval Morrisseau, Jane Ash Poitras, Glenn Priestley and Joseph Sánchez (view list of available works on Artsy).
It was exciting to see the work of so many friends featured in Art Toronto this year, particularly Robert Houle's O-ween du muh waun (We Were Told) that the McMichael generously provided from his current exhibition, Histories, on now at the McMichael. Also, it is always a pleasure to see the work of Meryl McMaster, which this year at Art Toronto, is being featured at Pierre-François Ouellette art contemporain's booth.
I am looking forward to the rest of the weekend and great programming, including Robert Houle's Spirit of Place: Manitoba talk tonight at 6 pm and the The Power Plant's POWERTALKS series.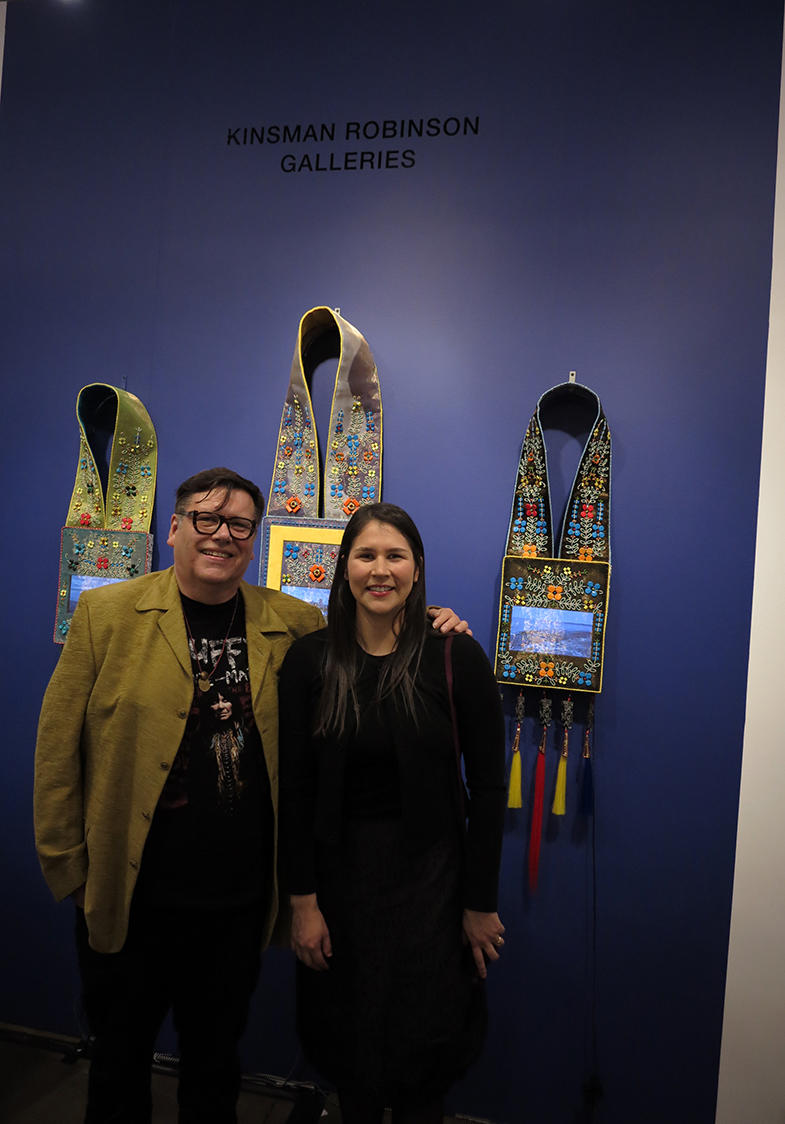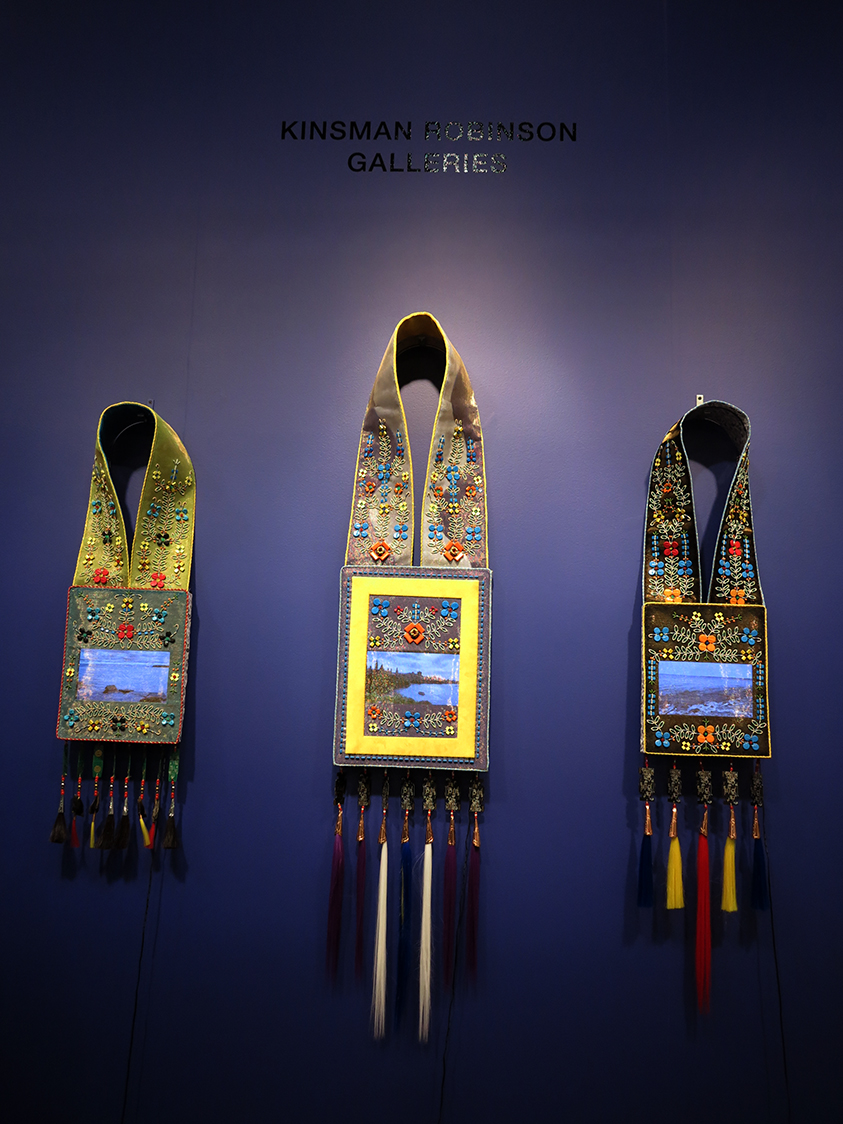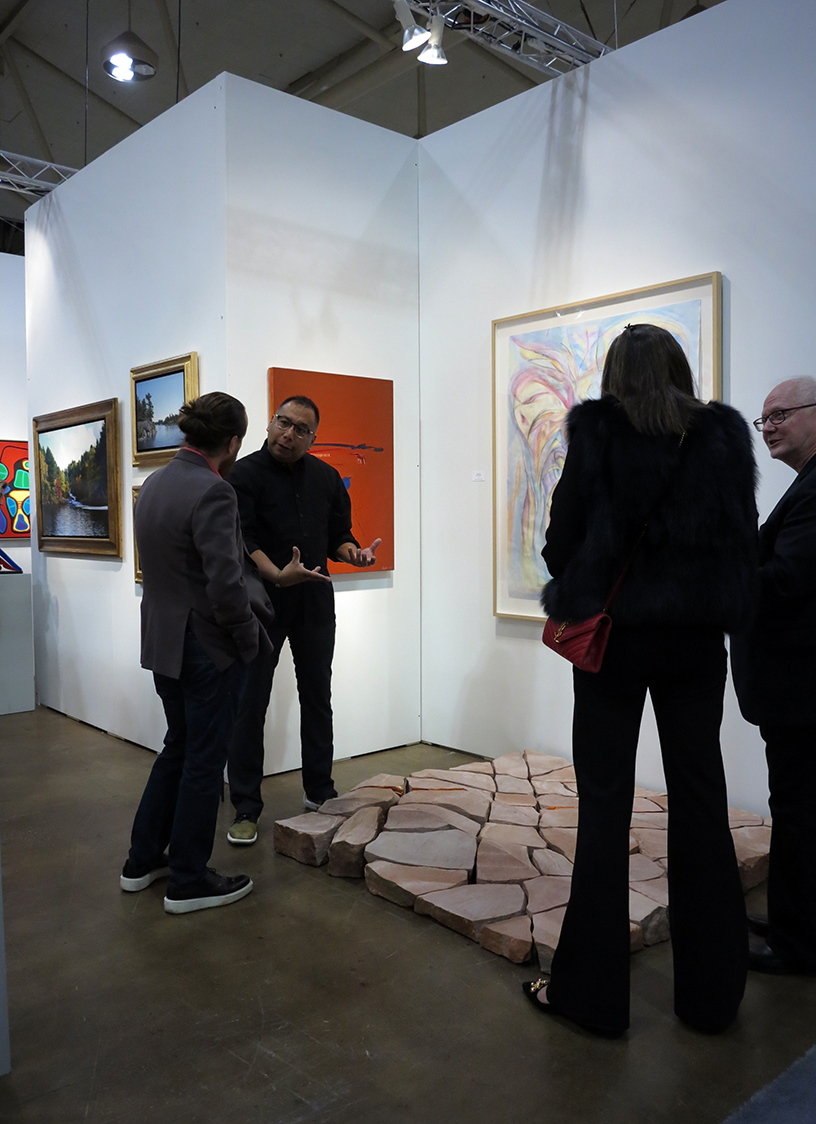 IMAGES TOP TO BOTTOM: Meryl McMaster, Earl Truelove, Anna Williams and Barry Ace; Barry Ace and Meryl McMaster; new work by Barry Ace; Michael Belmore with new work Edifice.