NEW WORK: Michael Belmore's "A Gathering" installed at Art Toronto 2019
Yesterday, at Art Toronto 2019, Michael Belmore (www.michaelbelmore.com) installed his newest work "A Gathering." Interestingly, the title of the work points to the energy being created around Kinsman Robinson's booth which has been a busy hub for artists, curators, collectors and institutions over the last two days.
The five of the six rocks are from the shores of Lake Superior. At the edges where they nestle, Michael has lined the stones with copper which provides the warm glow that radiates out lighting the stones from within.
For the Anishinaabe, native copper is cherished for its literal and figurative reflective properties. As well as being the substance of life for the manitous, it is a material that shines and is believed to be "good to think with," as it brings about clarity of mind. Copper shares this quality with other good and powerful light-emitting entities like the sun and fire, which offer warmth, comfort, and nourishment. (read more)
View more of the available works on Artsy.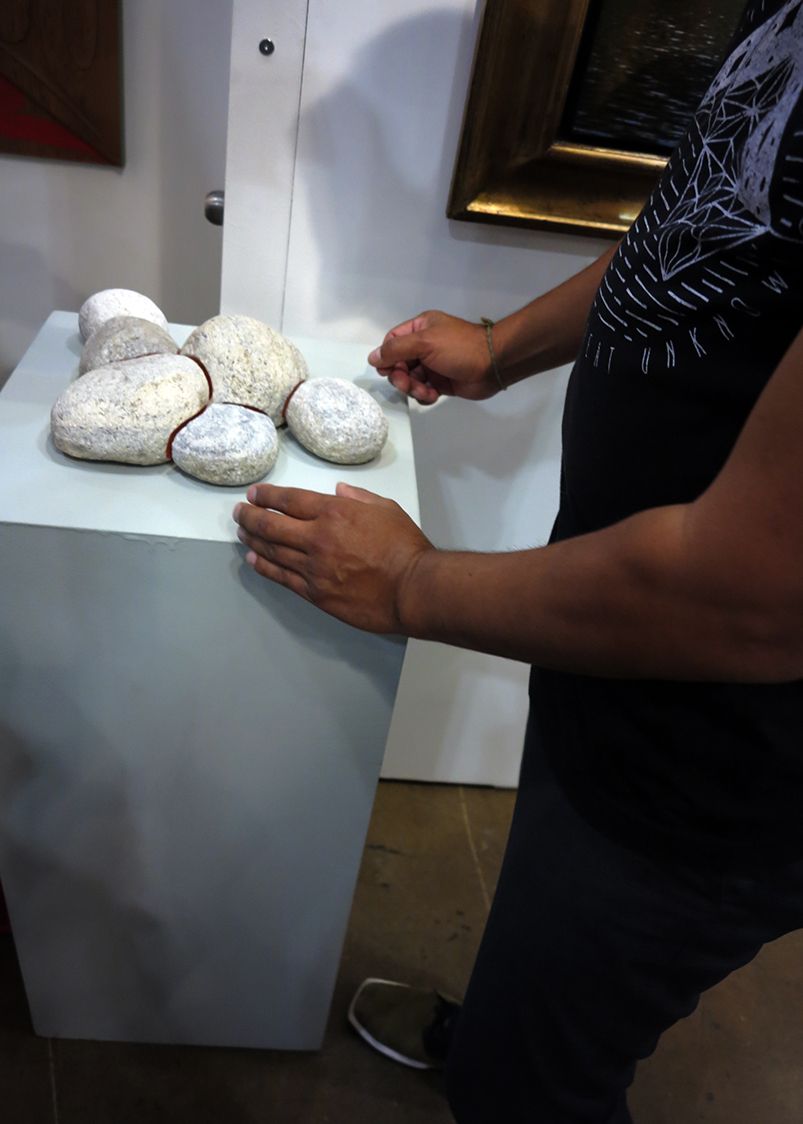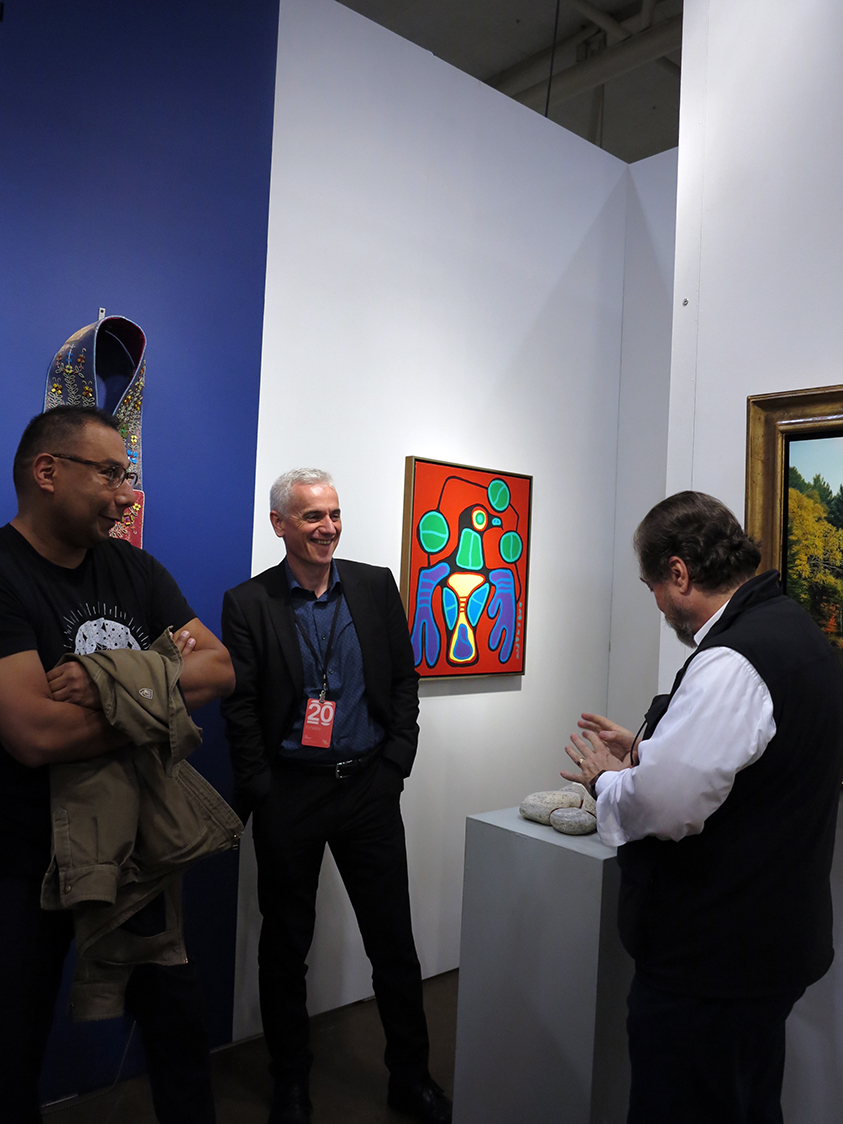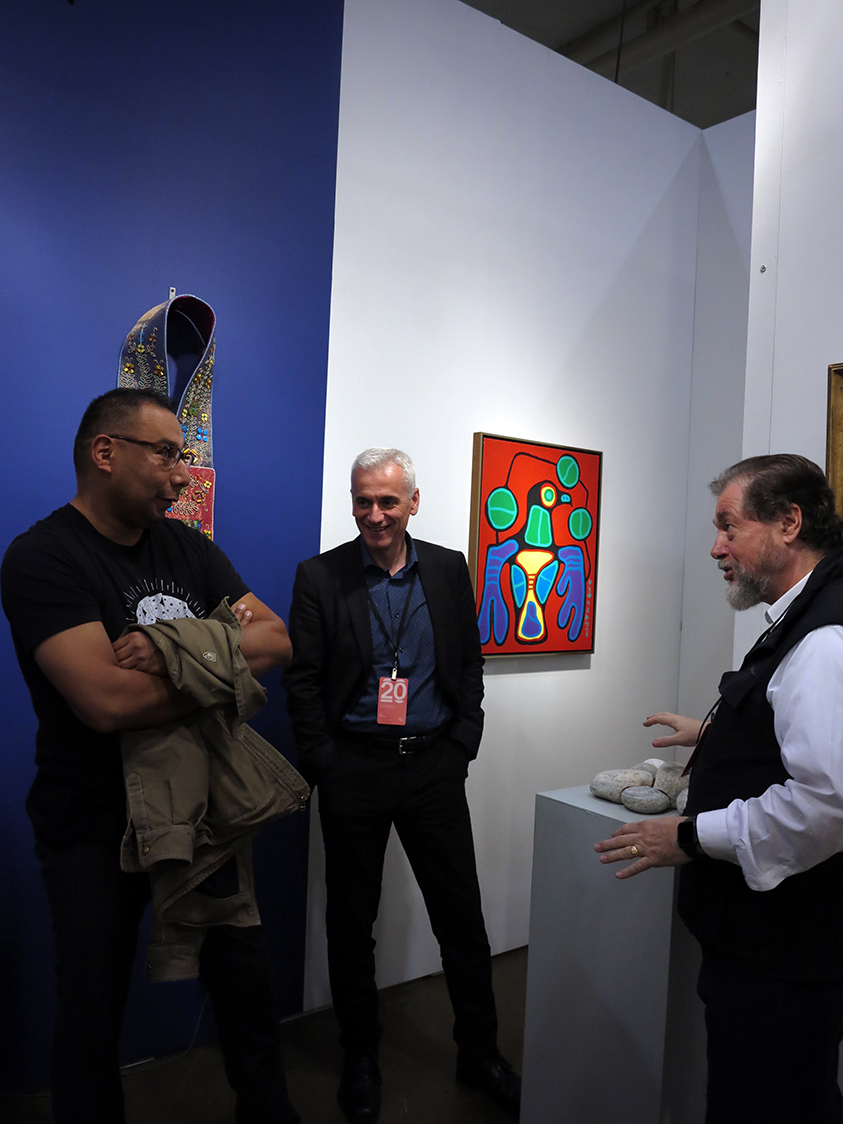 IMAGES TOP TO BOTTOM: "A Gathering" installed at Kinsman Robinson Galleries' booth at Art Toronto; Michael Belmore with Kinsman Robinson's Paul Robinson and John MacGregor. Images by Leah Snyder.