OTTAWA DIGITAL NEWS: Sunny afternoon @NatGalleryCan for Wikipedia Edit-a-thon focusing on Indigenous Artists
Yesterday afternoon was spent at the libary of the National Gallery of Canada (NGC) to participate in a Wikipedia edit-a-thon, the fifth one I have attended in Ottawa. Previously, other local instituions and art spaces (Carleton University Art Gallery, Gallery 101, National Arts Centre and Ottawa Art Gallery) have also hosted edit-a-thons. These events bring together researchers working in the fields of art and feminism, art activism, contemporary Indigenous art, Black Canadian artists (Art Gallery of Ontario), and more. It's a way of ensuring that in the online space there is a portal where resources for artists and art movements, left out of the bigger Western art canon and conversation, are documented. These types of digital spaces enrich both the current dialogue as well as the ongoing contemporary and art historical scholarship.
Alexandra Kahsenni:io Nahwegahbow, Associate Curator of Historical Indigenous Art at the NGC, got busy creating a wiki page for Inuk artist Barry Pottle. Also on hand was the Inuit Art Foundation (IAF). The IAF has created an amazing digital database for Inuit artists that is a valuable resource and worth a visit.
On Saturday, March 9 at SAW Video in Ottawa another edit-a-thon is happening. This event will focus on the following:
In honor of International Women's Day, SAW Video will host its first annual #Video + Feminism edit-a- thon. A 2010 Wikimedia survey found that less than 10% of its contributors identify as womxn, while only 15% of the English Wikipedia's biographies are about womxn. This event is part of an annual worldwide initiative created by Art + Feminism* to help improve Wikipedia's gender imbalance.
More information can be found on SAW Video's website. If you are interested in contributing to research these events are a great way to find out how to use Wikipedia in a friendly, accessible environment and along with contributing to scholarship on your area of interest edit-a-thons are a great way to get out and meet other like-minds in your community.

Some client wiki pages to check out: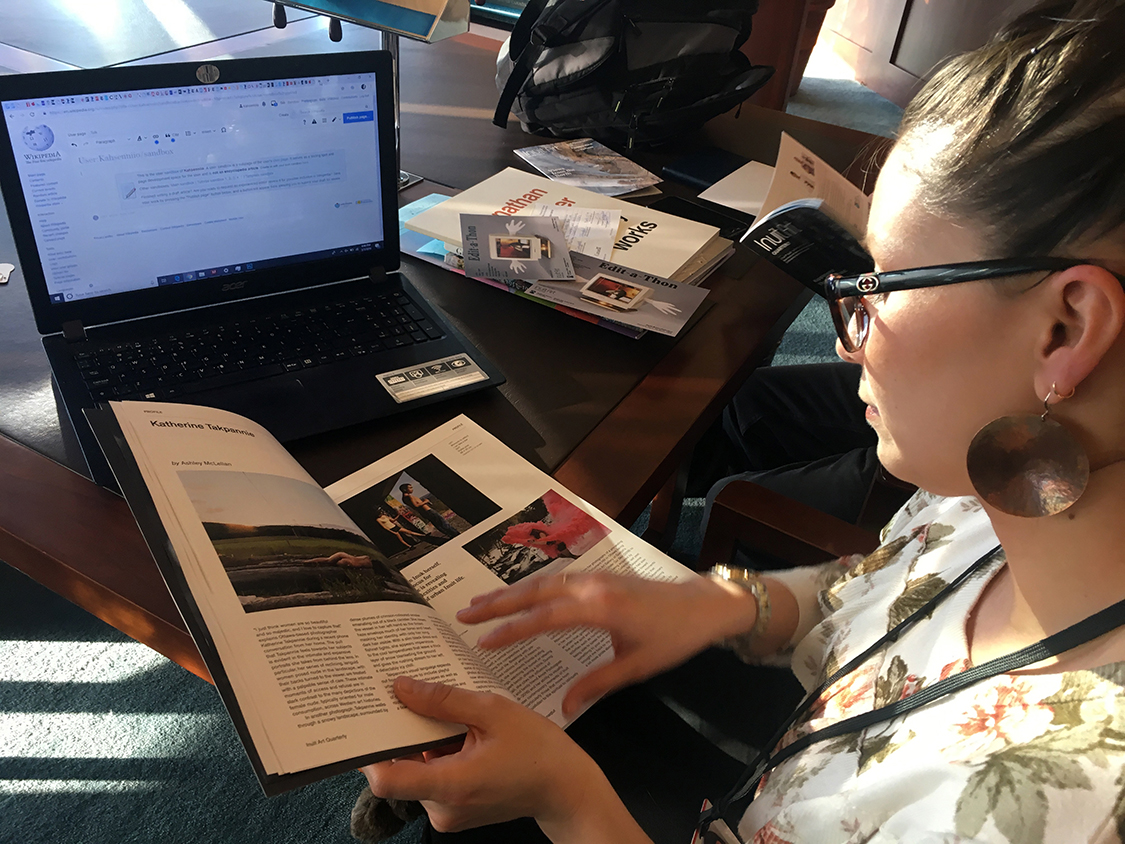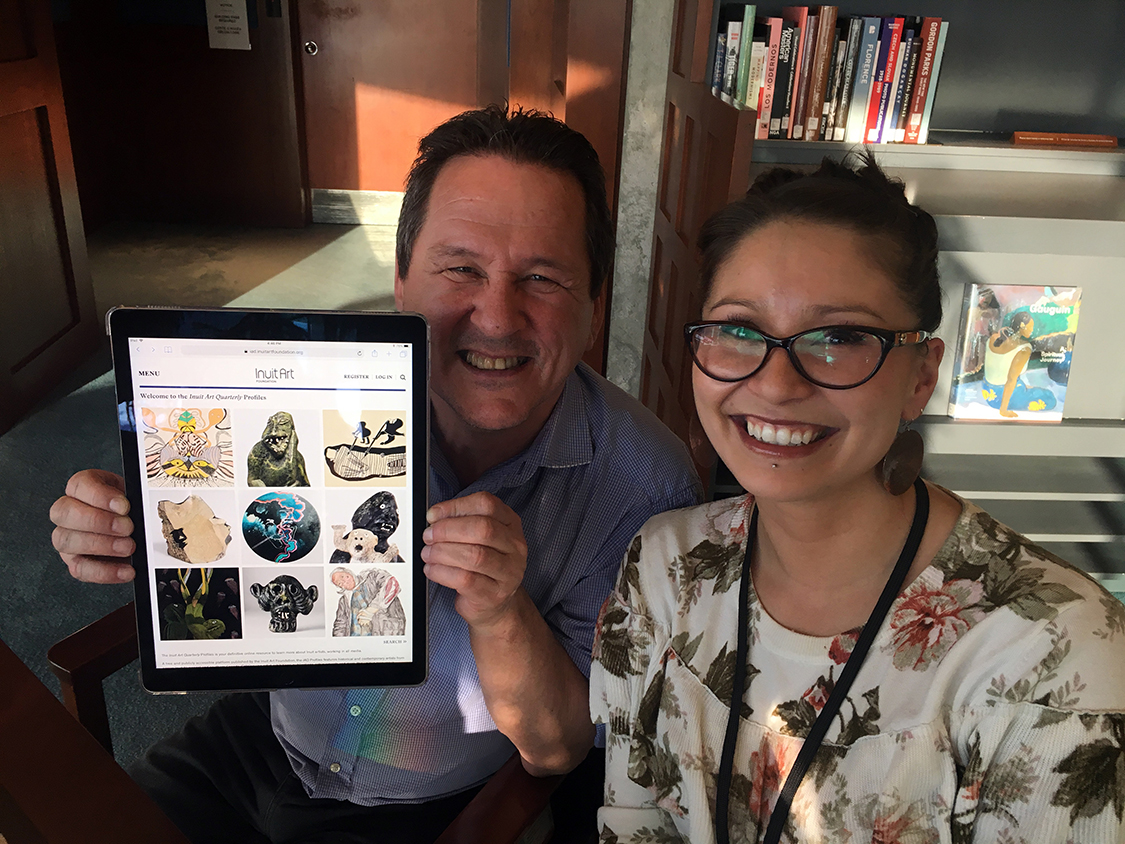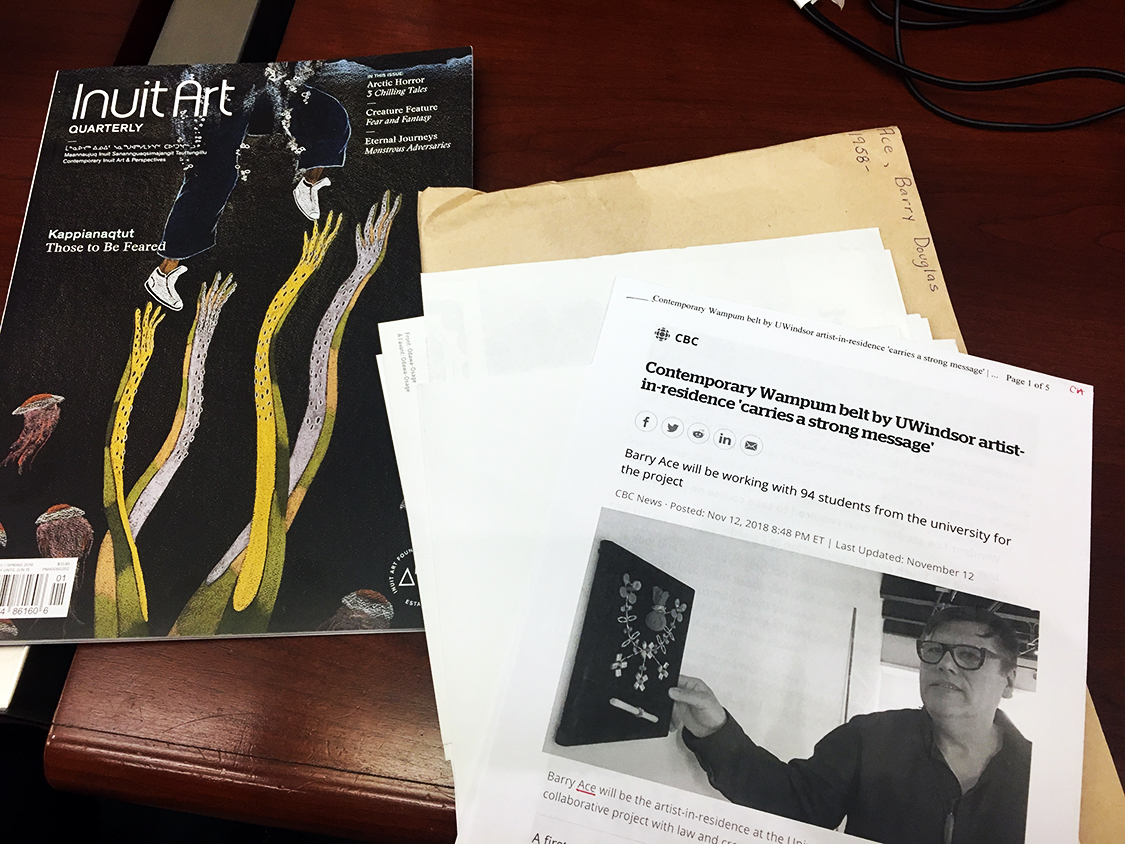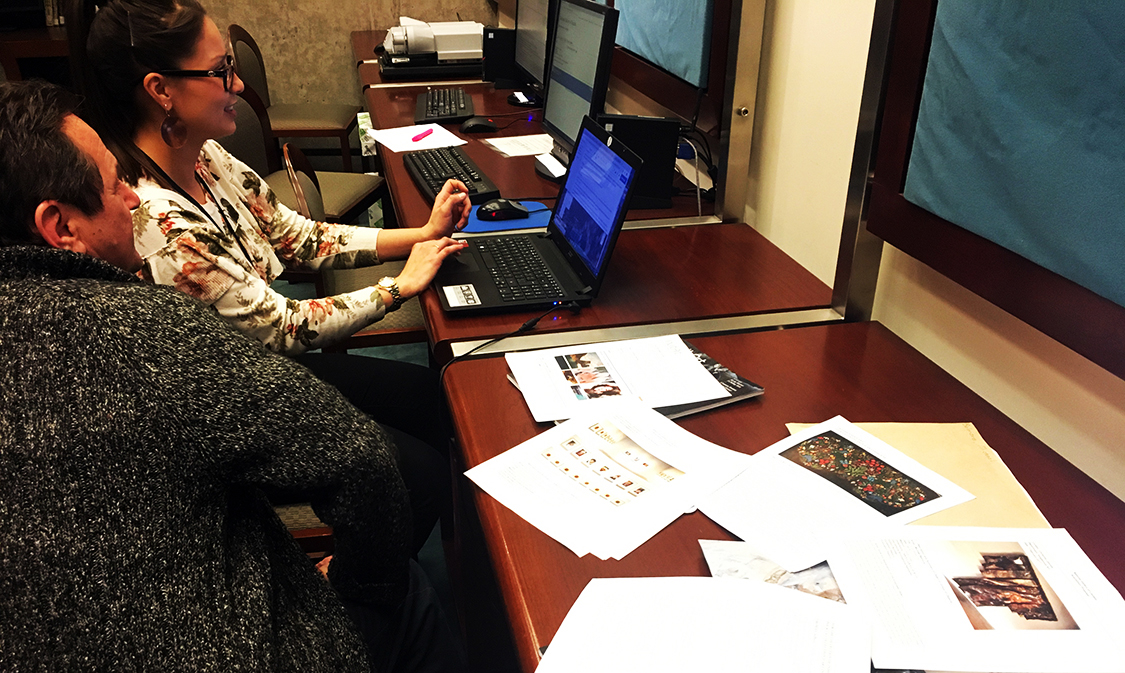 IMAGES: Leah Snyder, top to bottom, curator Alexandra Nahwegahbow at computer, Inuk artist Barry Pottle and NGC curator Alexandra Nahwegahbow with Inuit Art Foundation's Inuit Art Database, Winter edition of Inuit Art Quarterly and folder for Indigenous artist Barry Ace, Barry Pottle and Alexandra Nawegahbow working on wiki pages.